Curriculum · Bachelor of Pedagogy
Description of academic subjects
Subject:
The World of Arts
[T21]   Hours: 100    ECTS: 4    Exam: in 3rd Yr 
Study modules in the 2nd year (25 hours) and 3rd year (75 hours).
In the modules, students will:
explore their creativity with brushes, chisels, threads, canvas, clay and pixels
play music, sing, drum, dance
work with drama, circus and slam poetry
share their passion for tango, aerial dancing, didgeridoo, expressionist painting, stencil art, circus performance or other artful expressions with their team mates and the campus community
experiment with different art forms and relate it to becoming a teacher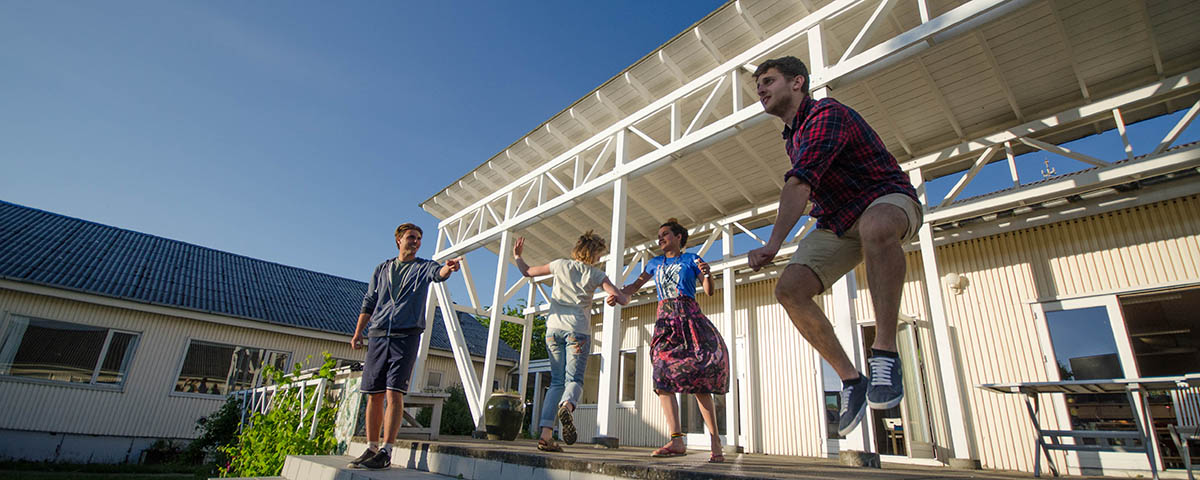 More about the subject
This subject encompasses a diverse range of human activities, creations and modes of expression within music and dance, handicrafts, painting, sculpture, literature, architecture and more, and it teaches you basic artistic techniques and skills that you can use as means of expression and as tools of communicating and teaching.
Humans have produced art throughout their history. Arts and crafts are expressions of how people at a certain time and place thought and felt and experienced life and the world around them, including the spiritual and religious world, and they also expressed their sense of aesthetics and form.
Human expression
As with other spheres of society, art has to a large degree been influenced by the rich and powerful. But art also illustrates the lives and views of ordinary people, and throughout history, art has been used to express subversion, progress, new developments and countertrends to what was established society.
By looking at or listening to art from different times and cultures, you are presented with human expressions that speak about the time and reality in which they were created, but they also represent eternal values and qualities that speak to us across geographical, historical and cultural divides.
Defining art
What is art? There is no agreed definition. Through the ages, people have had many different conceptions of art. Today, there are many ways of looking at and defining art. You might answer the question with: "Art is a means by which a community develops a medium for self-expression and interpretation for itself."
Or you could say: "Art is simply a means of communication, with or without conscious intent, including an aesthetic element." Or you might say: "When the art historian states that something is art, I believe him." Or: "If the observer or the audience thinks that something is art, they are the ones to decide."
Some say that art must have an aesthetic, formal and expressive element – which could for example include a telephone book. Others have the opinion that an object of art must be one of a kind. Yet others define art as a human expression that influences or affects the senses, emotions and intellect.
Give it a try and answer the question for yourself while working with the World of Arts! By getting to know art from different cultures and different times, you get a glimpse of how people lived. You try to relate the pieces of art to the realities and the issues of the period, and you observe and experience the aesthetic and human values and qualities that it may also communicate to us today.
You meet art from all continents and cultures; in paintings, sculptures, architecture, music and dance, poetry and other literature, from Africa, Europe, Latin America and Asia, from ancient times till today. You also get acquainted with people's art and revolutionary art; in music, visual arts, films, poetry and literature, with examples from around the world, and you look into the present trends of the World of Arts.
The artist in you
The basic idea with this subject, though, is to have you turning into an artist. One of our teachers invites you for an evening of debating the arts, not for the sake of the debate, but the debate for the sake of turning you on one of the arts.
You may protest as long as the day has hours, and you probably will, but we stick to our idea of turning you all, our students, into artists while you visit our school. Within this perspective, everything changes. You must choose at least one art form, so you might as well get started.
This approach to the world of arts is productive, is part of Open Future and is challenging What we are saying is that the coming teachers from DNS are artists. As our student, you will use, practice and perform art in many different ways throughout the training and afterwards in your professional life.
You become an artist.
Art is fun.
With it, you create.
It is colorful.
It gives you new impressions and new ideas.
It inspires.
It entertains.
It teaches.
It lends its hand to information.
It gets the message out.
It creeps and leaps into layouts, posters and pamphlets.
It decorates.
It embellishes text with stories and poems.
Artists are fun.
They are and do what art does.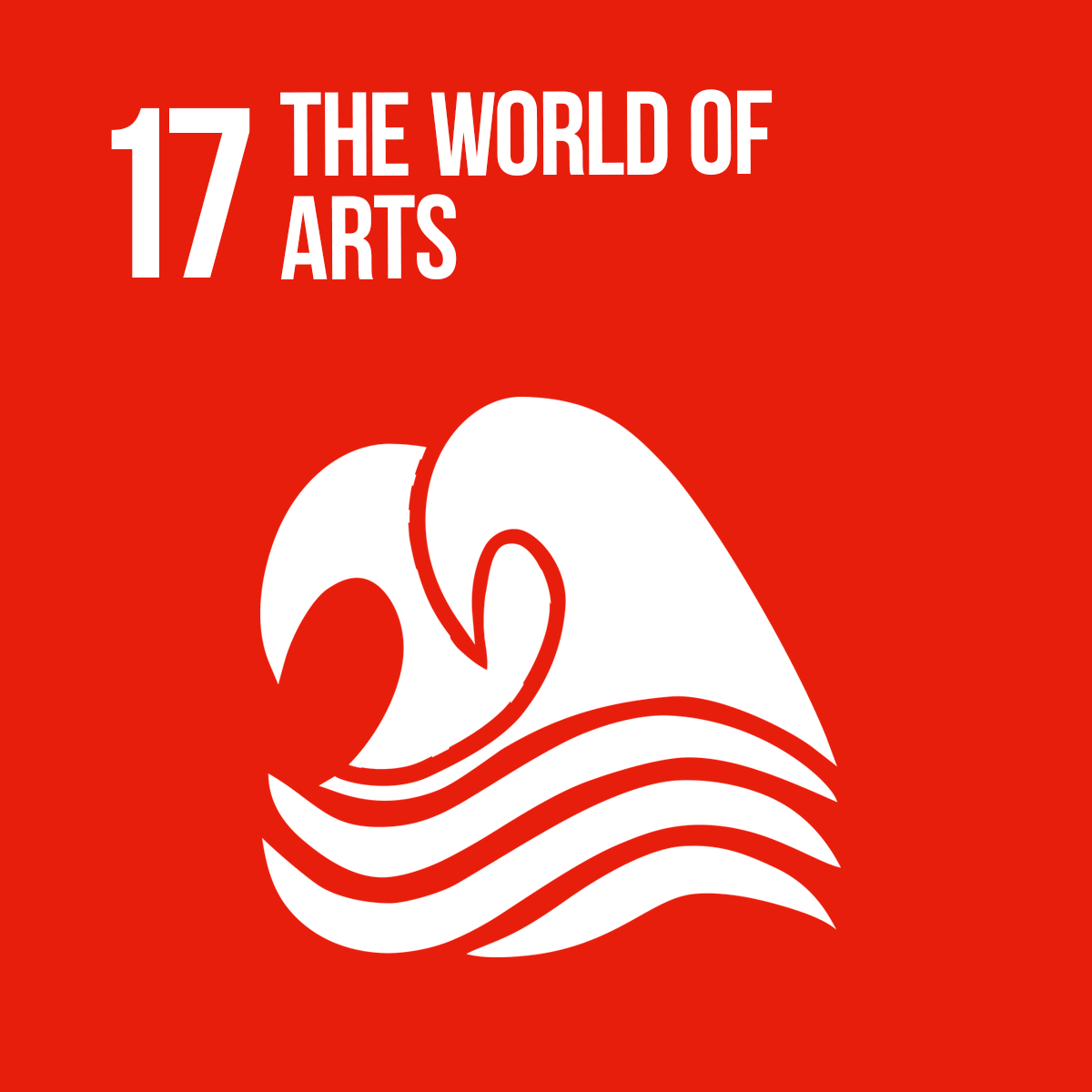 At our teacher training college theoretical knowledge
is blended with hands-on experiences.
We emphasise a learning by doing approach
and practice community living.
Our aim is to train progressive teachers who can respond to the challenges of our time.
The European Credit Transfer and Accumulation System (ECTS) is a student-centred system based on the student workload required to achieve the objectives of a programme of study.
Its aim is to facilitate the recognition of study periods undertaken by mobile students through the transfer of credits.