Curriculum · Bachelor of Pedagogy
Description of academic subjects
Subject:
Pedagogy of OWU and DNS
[PED]   Hours: 250    ECTS: 10    Exam: in 3rd Yr 
Study modules in the 1st year (75 hours), 2nd year (75 hours) and 3rd year (100 hours).
In the modules, students will:
focus on different pedagogical theories and principles, especially those associated with One World University (OWU) and Det Nødvendige Seminarium (DNS)
carry out elements of the pedagogy throughout their own learning experience
evaluate concrete own experiences , for example relating to "Learn to Travel, Travel to Learn" or "Running the School Together"
practice DNS pedagogy to become Another Kind of Teacher during their teaching practice year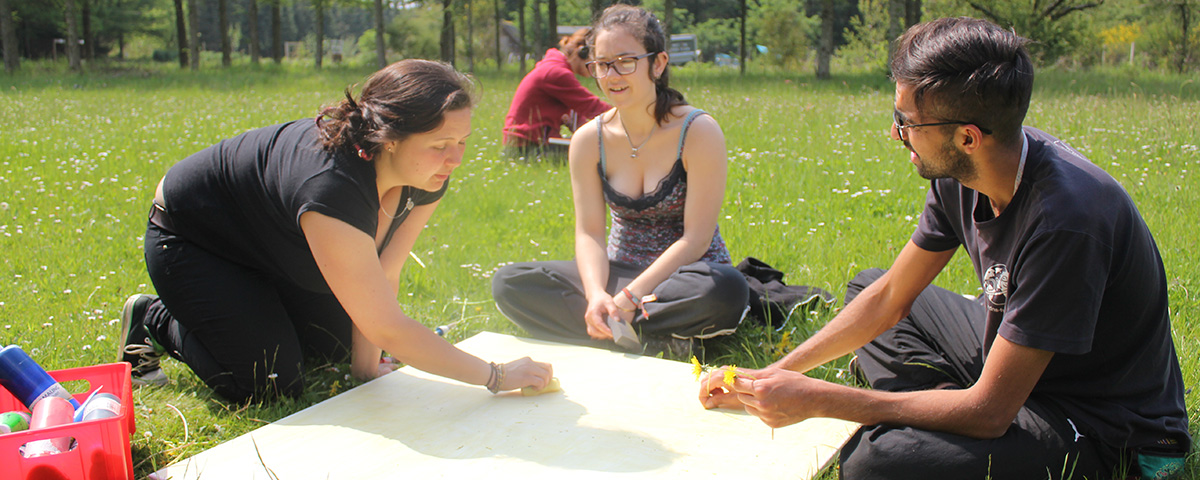 More about the subject
The Pedagogy of DNS and OWU is a multi-headed, inspirational and groundbreaking new science in its own right.  This subject has the rare value of having a homegrown pedagogy as its only theme. DNS is in many ways Another Kind of School, and One World University is Another Kind of University.
Didactics, ideology and politics
Didactically, the anchor theme operates totally separated from the methodology of ordinary teaching and learning by its Doctrine of the Modern Method.
Ideologically, it operates its own epistemology, crisscrossed by established and held to account by experimental sciences, entailing a suite of elements from the social science of psychology besides elements from the science of teaching.
Politically, it operates global perspectives in a framework of student to people connections across continents; a website organised as a tool for the public arena to spread new knowledge in a New Media conglomerate of students' briefs, teachers' essays and an open debate corner for public participation and consumption; and finally, in a series of public meetings and debate forums at DNS, it operates all three levels of modern politics, meaning our institution-based interest in politics on the local, the national and the global level.
A unique nontraditional teacher training pedagogy
The Pedagogy of DNS and OWU has roots far back in time. It builds on experiences from places as far-fetched as the Far East, the Middle East, USA and Latin America, with Europe as its starting place.
During the study of this theory of teaching and learning, foundational writing will be in place, and new knowledge will have to be produced by students and teachers as their part of this global pedagogical party.
It is difficult to overestimate the effect of the uniqueness of this academic subject. Of course, if you insist, other ideas within the framework of the science of teaching can become a part of the study.
Here is the thing, though: Meeting and studying to become a teacher, featuring a theory of pedagogy of newer origin, globally spread, very demanding, very public and very open for business, is no everyday experience. Honestly, you can only find such originality at DNS and OWU.
Students are the backbone of their own education
The true consequence of your participation in studying our own pedagogy lies with the new ideas or interpretations of existing ideas coming from your own hand and mind.
DNS is about to become a model for expansive, modern pedagogy. Together we are the backbone, the spine thereof. That would make you a vertebra. That is nice.
Here are some examples of elements of the pedagogy, courses, investigations, and more.
Thank you!You should get a booking confirmation over email.Meanwhile, feel free to explore our blogThank you!You should get a confirmation over email.Meanwhile, feel free to explore our blog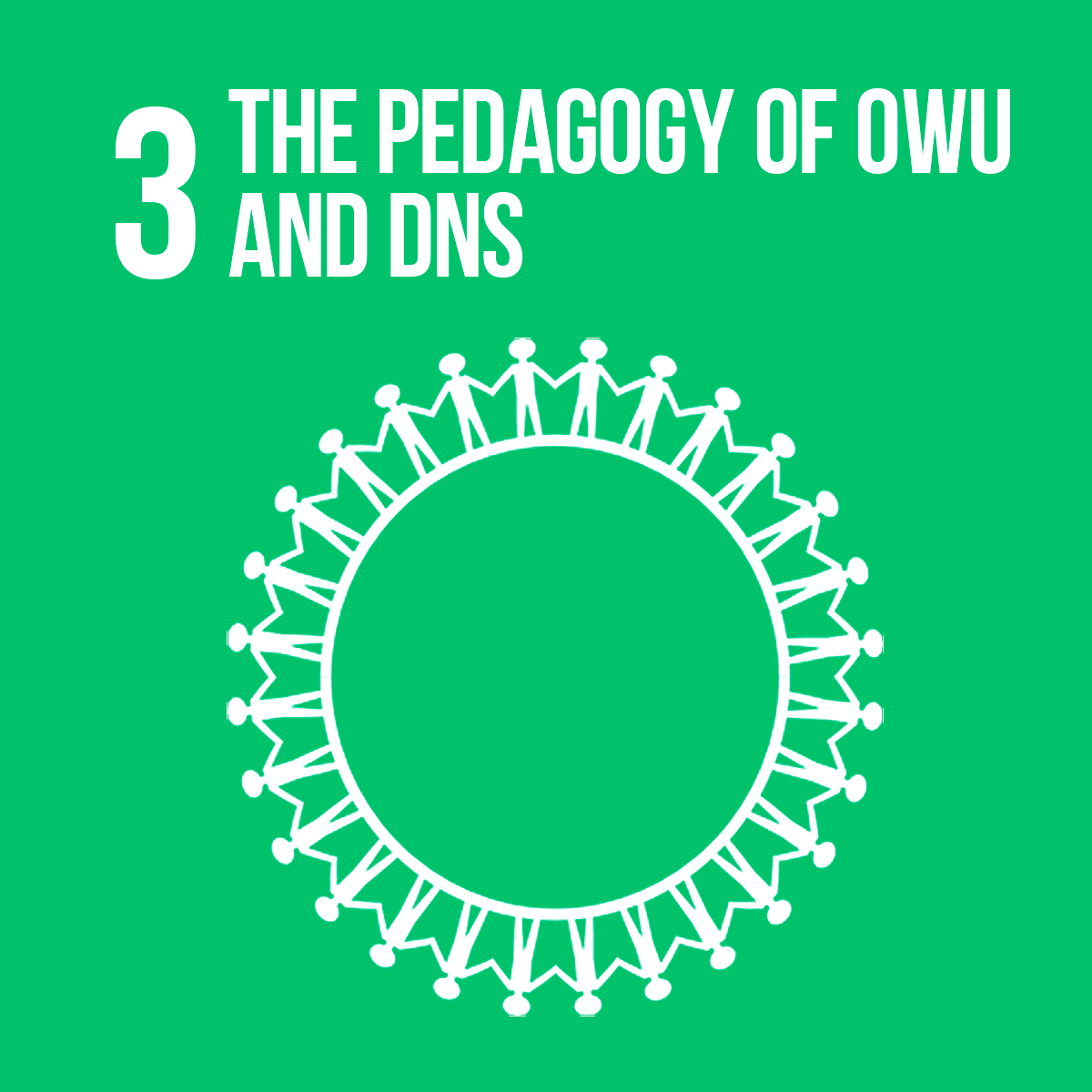 At our teacher training college theoretical knowledge
is blended with hands-on experiences.
We emphasise a learning by doing approach
and practice community living.
Our aim is to train progressive teachers who can respond to the challenges of our time.
The European Credit Transfer and Accumulation System (ECTS) is a student-centred system based on the student workload required to achieve the objectives of a programme of study.
Its aim is to facilitate the recognition of study periods undertaken by mobile students through the transfer of credits.