"DNS" is an abbreviation for "Det Nødvendige Seminarium" which is Danish for "The Necessary Teacher Training College". This ambitious name reflects the fundamental idea around which our school is shaped, namely that it is necessary to train progressive personalities who are able to understand and respond to the many challenges of our times. This was needed when the college was founded in 1972, and is no less needed today. For this reason, our 4-year Bachelor Programme aims to enable its students to become global citizens and proficient educators, able to act and meet the challenges of the future.
Since DNS was established in 1972, over 1.000 graduates have played an important role in bringing equitable quality education to children and youth, as well as in all sorts of other projects and development programmes worldwide.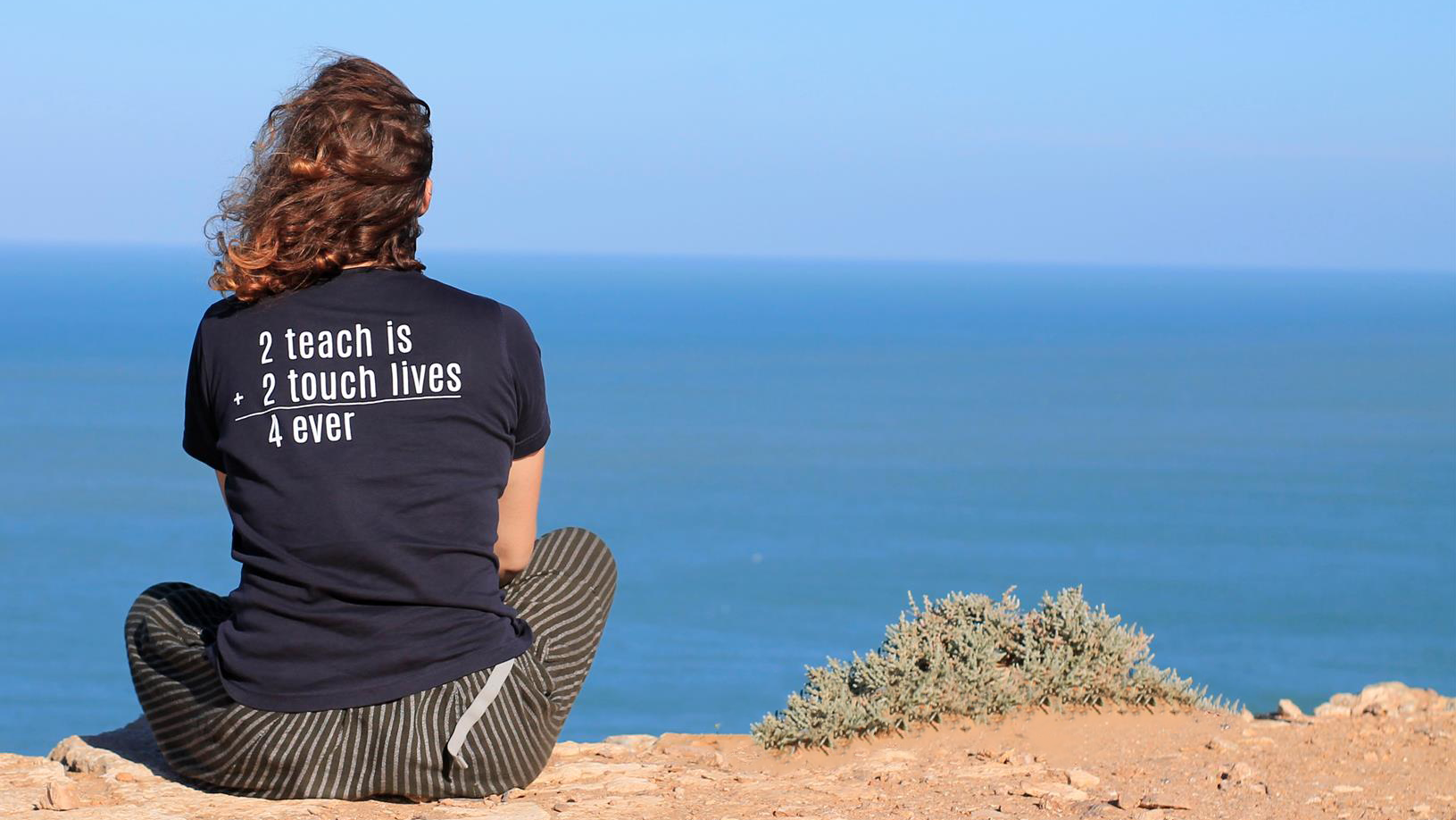 Our Vison: Challenge the system bottom up
DNS aims to create personalities capable of understanding the issues of the world of today, of taking a stand and acting upon them. Throughout the programme, the DNS students are exposed to a variety of very 'real' and relevant issues. They learn about the world and about other societies, and by doing so they put their own culture and beliefs into perspective. They quickly realise that the way things work in our present reality is not the only way things could work, and thus, that our reality is not as fixed, predetermined or unavoidable as it seems. It can, in fact, be influenced and changed, and it is us, the people, who are responsible for having an impact on the world, who are in charge of making it move in the direction of how we would like our future to look like. Education is a form of activism, when it communicates that it is our responsibility to act towards the shaping of a better future, and that it is possible if we are together, to have an impact on the current state of the world. The DNS programme also values some other elements, such as experience-based learning methods and community life, which also dare to contradict the current state of things and aim to have a positive impact on the world. In our contemporary times, bringing quality education at everyone's reach seems in fact to be a revolutionary act
With our slogan 'challenge the system bottom up', we want to insist on one of DNS's core beliefs: by starting from the educational system, the very base of our society, it is possible to have a real, positive impact and truly shake the world.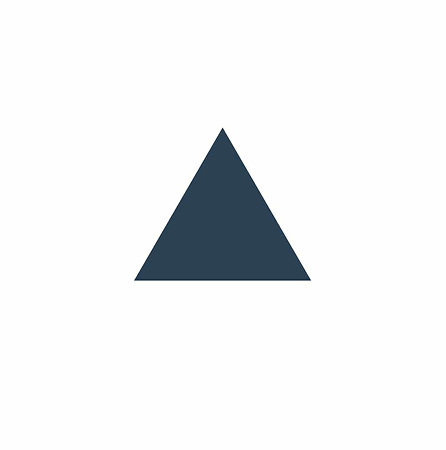 CHALLENGE
THE SYSTEM
BOTTOM UP
Our Education
Bachelor of Pedagogy
The Necessary Teacher Training College offers an intensive four-year programme, structured with specific periods and filled with thoughtful experiences, aiming to equip its students with a solid base for their lives after DNS, and with a well-rounded preparation to face the challenges of the future. By the side of the programme, which is provided by DNS, a curriculum of studies, leading to what corresponds to a Bachelor's degree in Pedagogy, is offered by "ISET One World University", based in Mozambique. See the curriculum here.
All students in DNS  therefore enroll as distance learning students at ISET One World, and take a "Licentiate of Pedagogy" degree. ISET One World is recognised by the Ministry of Education of Mozambique under Instituto Superior de Educação e Tecnologia – ISET One World in Changalane, Mozambique (decree of the Council of Ministers of Mozambique no. 33/2005 of the 25th of August 2005). Find out here what our graduates do with the education.
More than a Teacher's education
Defining DNS as a Bachelor's degree would be restrictive: the DNS programme is tightly intertwined with a lifestyle, which demands that the students and teachers live together and go through some of the different aspects of the human experience – in a cooperative way. Throughout the duration of the programme, students and teachers study, travel, work, do sports, cook and share life together. For this reason, DNS can be described as an intentional community with an educational twist.
From the very first day in 1972, DNS has been a school for people to live together, share their traditions, views and opinions. Due to its mix of cultures and nationalities, Tvind — the campus in which the DNS institution is based — has developed to be a truly unique place. The pioneering spirit of this unique education can easily still be felt today.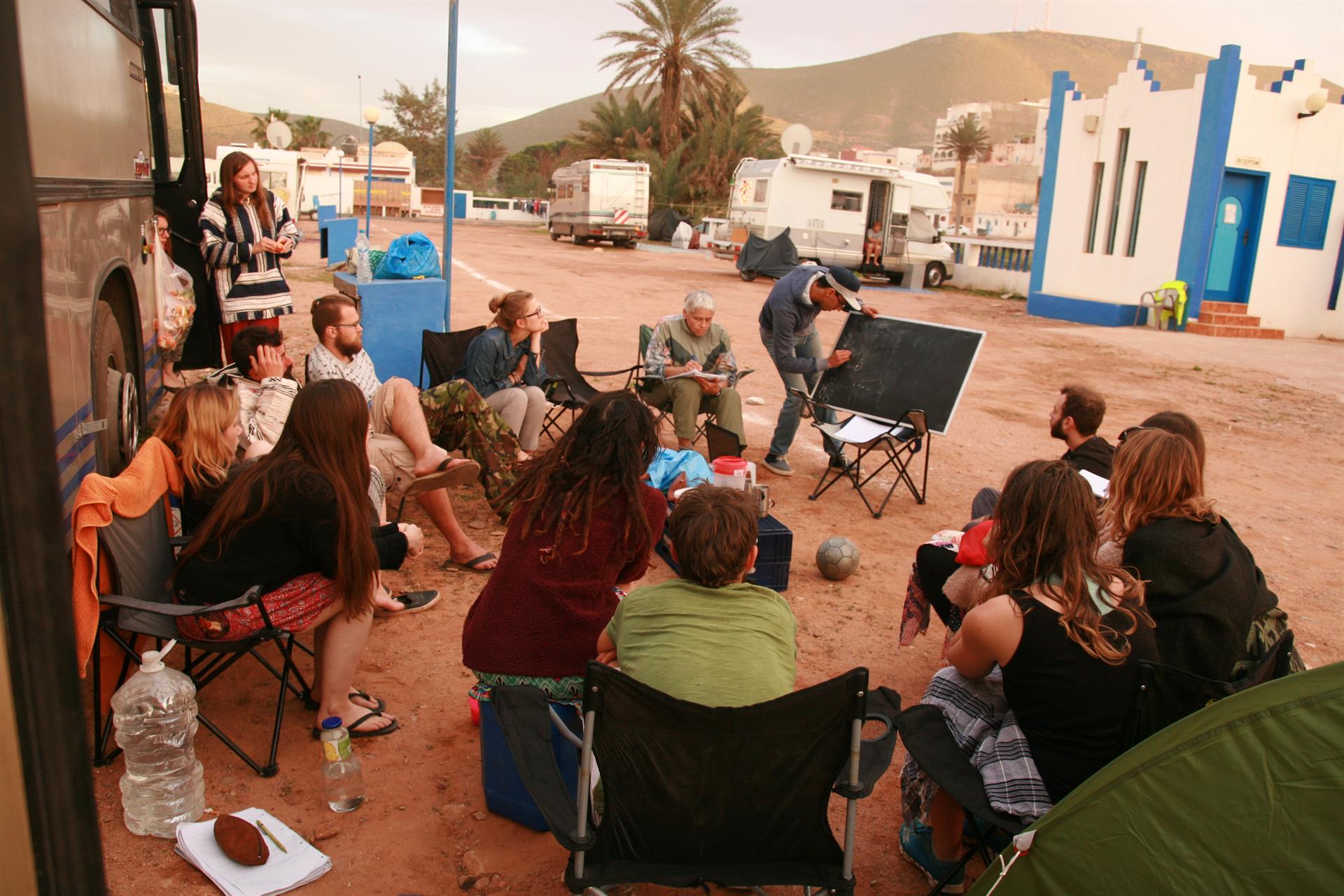 An International Campus: Tvind
Situated in Western Jutland, only 14 km from the North Sea shore, near the city of Holstebro, the Tvind International School Centre works as a base for different educational institutions, lumped together by a strong tradition of being untraditional. Among the different institutions, Tvind hosts a care home for adults with extraordinary needs — who would easily be marginalised in an ordinary society setting, and who benefit a lot from being part of the community. In the campus, a conscious effort is put into creating an inclusive environment. You can read more about our the concept and practice of integration here.
Read more about the campus.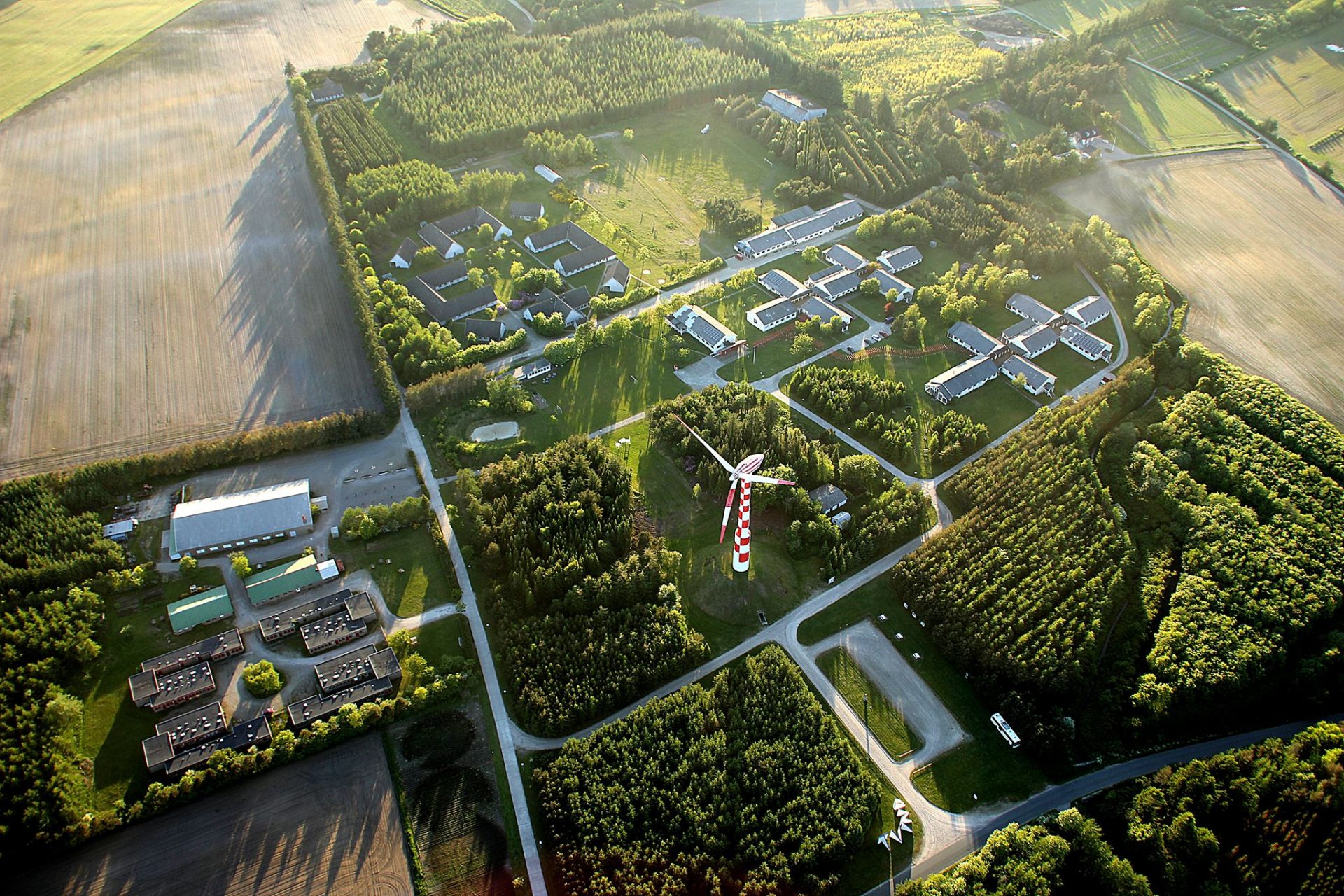 DNS since 1972
The story of DNS begins in the late 1960s with a small collective of people, lumped together by their ideas of innovative pedagogy and influenced by their worldwide travels. At that time, the hippie movement was spreading in Northern Europe, and it was not uncommon for small communities and organisations to receive funds from the Danish government. DNS was born as one of them: a small, state-supported community with educational intents, led by the progressive ideas of a small bunch of people. They founded the Necessary Teacher Training College on a farming property called Tvind. September 1st, 1972, was the day the first DNS team — made of a hundred people in total — committed to a four-year programme to become teachers in Danish schools.DNS' first teams' teachers had truly innovative ideas of how a school should be run. They wanted their students to meet people from all around the world and learn about different cultures. They wanted them to understand the big issues of their time and to be able to take a stand. They themselves craved to act and change the present reality — and to do so through education. Lastly, they believed that the young should be granted the tools to actively work towards the shaping of a better world, too. These ideas and values are up to the present moment at the core of DNS. Today, over 2500 teachers are trained yearly in over 50 DNS colleges worldwide — in countries such as Angola, Malawi, Mozambique, Guinea Bissau, Congo and India.
Interested in studying with us?