Alumni · Marta · DNS 2013
DNS was the missing piece
I was born and raised in Romania. Since quite an early age I knew that I want to work with people. After finishing high-school finally, it was time to follow my passion and I enrolled to Social Work studies. After graduating university, which was rather more theoretical than practical, I felt that something was missing. This is where DNS came into my life. DNS was the missing piece that completed my theoretical studies with practical experiences.
Opportunities instead of setbacks
DNS introduced me to a different world, to a world where things can be done differently. DNS took me out of my comfort zone and made me see opportunities instead of setbacks. DNS turned books into Human Library and made me a "reading addict", broke down the stereotypes and gave me a great amount of knowledge. It's amazing how much you can learn from and with people.
DNS broadened my horizons and made me a traveler. DNS taught me not just to question things but also act upon them. DNS awoke my political interest and thanks to it I became more politically aware.
Project work with two team mates
After graduating DNS, I felt like a Superhero who was ready to conquer the world. Very soon I realized that with so many opportunities it's not that easy to decide how and where to continue. Finally, I decided that the priority for me was to give the possibility for many others to know about this school.
Therefore, I decided to carry out a special project with two of my team mates. We dedicated one more year at the campus to establish a new admissions office in Tvind. We also supported the teachers' council at DNS with our input as freshly graduated teachers.  It was an interesting year where we learned and achieved a lot together. Also, this one year made me realize that I miss social work and what I really wanted to do is to work with people with special needs.
A teacher – redefined
Right now, I am back in the field of social pedagogy. I am a pedagogue in "The Villas" (a nick name for the two care-homes in Tvind) where I work with and care for adults with complex psycho-social needs. The aim is for them to live a meaningful life. I create programmes and activities for the students, but more importantly I'm also there to do it together with them. Apart from the pedagogical work I am also a "unit manager in training". Bit by bit I am handed over responsibilities regarding the daily running of the care homes.
DNS is still part of my life, not just because I work closely together with the DNSers who are having saving-up pre-course in the Villas, but because DNS redefined the meaning of a teacher for me.  A teacher is someone who inspires, challenges and cares, and I try to do that every day. 😊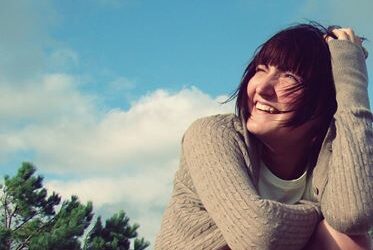 To choose the path of teaching took me some time, I must say. It started on my very first 1st of September, this is the day when the school year starts in Lithuania. I simply loved it. And I am not talking about the lessons and tests, but about all the kinds of people I got to interact with and about the learning process that was happening there, somehow in between lessons most of the time. Though I was in love with the school and Summer holidays always seemed too long of a break, I never thought I will become a teacher. It is now, when I reflect, I see lots of sense in my actions and choices that led me to choose this profession.