Egle · Teacher at DNS
Name: Egle Simukenaite
Occupation: Team teacher at DNS International Teacher Training College
Nationality: Lithuanian
When most people talk about getting an "education," they're talking about gaining degrees, diplomas, and certificates. We meet someone with a master's degree and call her "well-educated." Educated people get paid more — this is clear. But an education that only prepares someone to make money is a narrow education indeed.
Furthermore, my own experiences related with many years in conventional schools and universities are related with sitting in the classroom for long hours, storing the information in standardized boxes like "Grammar", "Geography", "Math" and following the demands of the curriculum.
But trips in nature, performing in a theatre play, a good discussion, a serious relationship, or an international adventure feels more significant than an entire year of school?
The experiences I gained at DNS Teacher Training College brought me to understand that education must empower us to lead our own life, develop social connections and lift people up and bring them together. It must minimize the chances of being manipulated or becoming an actor in someone else's play. It must produce self-aware and self-motivated humans, not anxiety-riddled worker bees awaiting their next orders.
I'm in DNS Teacher Training College because I strongly believe that education is the tool for creating a better world for all of us. I think the purpose of education is to educate open minded and responsible world citizens. The best way to accomplish this, is to educate teachers through a challenging programme which allows them to discover these values by themselves. My job is to create the best conditions for this to happen.
As a team teacher, I find myself in extraordinarily interesting situations. For instance, having team meetings till late night, fixing the bus together with students somewhere in Western Sahara, driving the bus, cooking, working in the garden, organizing events, giving courses, going together with students for investigations, traveling around Europe and giving presentations, learning how to be together. For me, no mission is more important or rewarding.
So – to be a teacher is a mission. I think being a DNS team teacher is one of the most beautiful, encouraging and most demanding and challenging jobs you could ever have.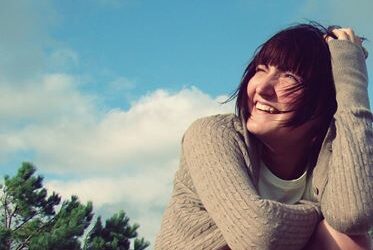 To choose the path of teaching took me some time, I must say. It started on my very first 1st of September, this is the day when the school year starts in Lithuania. I simply loved it. And I am not talking about the lessons and tests, but about all the kinds of people I got to interact with and about the learning process that was happening there, somehow in between lessons most of the time. Though I was in love with the school and Summer holidays always seemed too long of a break, I never thought I will become a teacher. It is now, when I reflect, I see lots of sense in my actions and choices that led me to choose this profession.