The Idea of DNS 
DNS  · The Necessary Teacher Training College provides non-traditional teacher education and offers a 3-year international bachelor in pedagogy in close cooperation with One World University, Mozambique.
The DNS programme combines hands-on experiences with theoretical knowledge, emphasising a learning by doing approach and community living.
The result is progressive teachers who can respond to the challenges of our time across social and cultural divisions, wherever it is needed – and that is everywhere.
Since DNS was established in 1972, over 1.000 teacher graduates have played an important role in bringing equitable quality education to children and youth, as well as developing education and development programmes worldwide.
More on how this is carried out in practice
DNS · The Necessary Teacher Training College  has  a clear, perspective-full and concretely directed idea of what it wants to achieve in respect to equipping the students with relevant practical and theoretical knowledge, skills and practices. The aim is, that each student, and the student body, become able to act with others in the present reality.
To us, the teachers at the school, "clear" means looking without prejudice or media bias at the present time, counting matters for what they really are, and seeking the truth even though this must be done by looking behind a curtain of statements or comments from the lobbying guard of "fair and balanced commentators". We prefer to see for ourselves. Speak with people who can tell us what happened, because they were there. And so on.
Now we know, now we understand, no we act
Our perspectives concern themselves with better teaching, deeper learning and an urge by action to contribute to the common good. Our school wishes at all time to live up to the future of mankind, and in doing so, needs to be daring and connected to reality, in liaison with all good forces. It is about identifying and implementing local, national and global fights for human rights and dignity, in solidarity with the Poor – there are no limits when it comes to togetherness.
One slogan we use in respect of the above is: Now we know, now we understand, now we take action.
Training Another Kind of Teachers
The idea is also to train students to become "cultural personalities with collective abilities, specialising in producing knowledge and understanding, and in suiting actions to all the words" – in other words: Another Kind of Teachers.
Some principles
DNS considers itself to be "Another Kind of School", which is founded on principles like:
1. The training is stuffed with intellectual demands
2. The training is stuffed with heart and soul food
3. The training is formative, influencing the kind of human beings that will come out of its halls of teaching and learning.
In practice this means that the DNS training is intense in content and varied in the way of learning
In other words
As a "DNSer" – a student at DNS – you will be challenged in a variety of contexts:
learning from realities outside the traditional school realm
arranging political, cultural and sports events
acting together with the poor of this world
fighting climate change
leading a group of children
creating learning set-ups for youngsters
providing a safe and friendly environment for everybody at the campus, including residents at the care homes
earning from people from all walks of life
meeting international communities and their cultures
acting to make things better
All of the above in order to enable the educated teacher to act in the real world, to make changes, together with others, to make it better.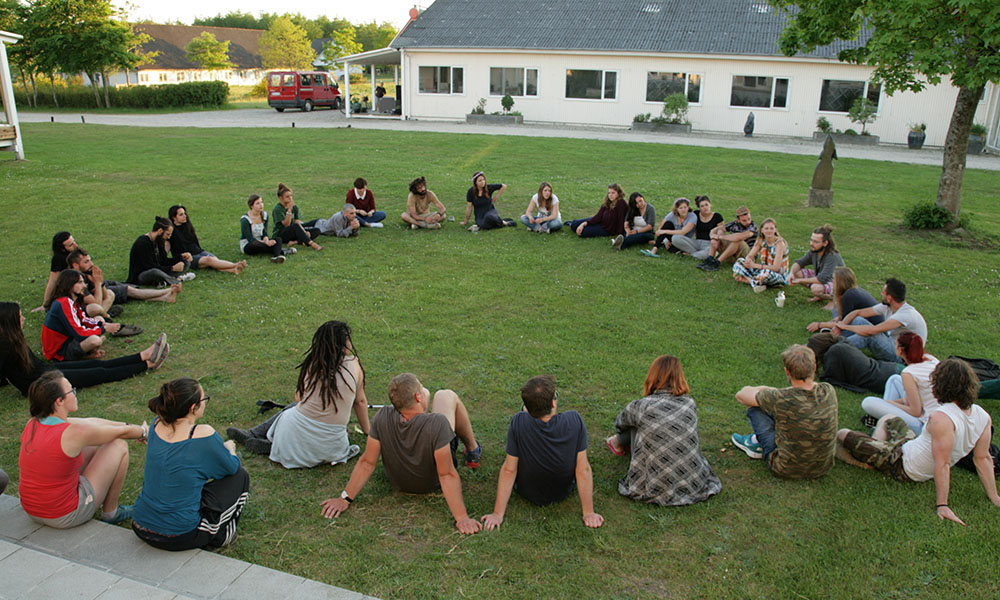 "Each student and the student body, become able to act with others in the present reality."
The programme is original in its perspective, strong in structure and rich in content. It is broad in outlook and demanding with regard to reflection and practical action. It constantly relates to the world of today in general, and the human condition in particular.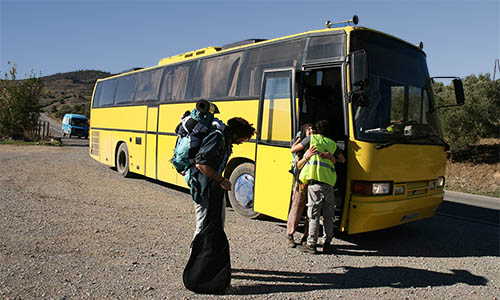 The 1st Year of DNS

The International Field of Practice
…where you will travel to western Africa in your own bus.
Travel overland to Guinea Bissau
Do field investigations
Learn about globalisation and capitalism
Share your experiences back in Europe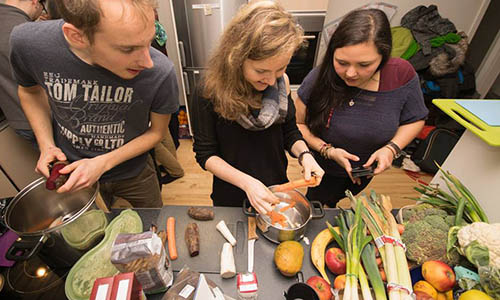 The 2nd Year of DNS
The European Field of Practice
…where you will experience & influence a local community somewhere in Europe.
Live in a European city with your team
Learn from the working class
Create campaigns to promote sustainability, peace & education in your local community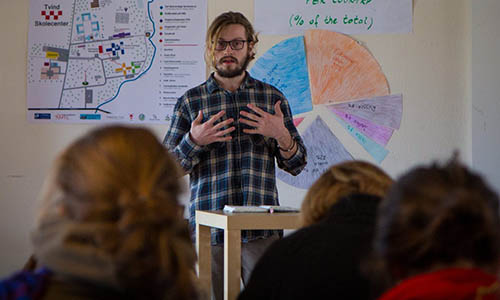 The 3rd Year of DNS
The School Reality
…where you will learn the trade of a Teacher
Teach in a school
Create projects with your students
Learn about pedagogical theories
Hone your skills to become Another Kind of Teacher