An international campus: Tvind
Situated in Western Jutland, only 14 km from the North Sea shore, near the city of Holstebro, Tvind International School Centre is a bouquet of educational institutions with strong traditions of being untraditional, with solid pedagogical experiences, and with an international environment influencing all parts of school life. In total, around 100 people from more than 15 different countries live, work and learn together as a community.
Each institution has their own educational programme and students with their own strengths and weaknesses, but all of them have activities in common daily. We eat most meals together, share responsibilities and do a wide range of activities. Adults, as well as youngsters with and without social of personal challenges, benefit a lot from an international environment with DNS students as a driving force.
For the future teachers, it is a great opportunity to try all their talents and ideas within a diverse community with people with all kinds of backgrounds.
Schools / residential homes at the Tvind campus
DNS The Necessary Teacher Training College
DNS is always in the centre of action! Besides being able to give lessons, workshops, organise leisure activities, there is a possibility to form strong bonds with marginalised youth and adults and form a better understanding of issues they are facing in the society or education. As teachers, DNS students are the role models of the community.
A care home for adults with special needs which focuses on those who experience complex social, mental, physical, personal problems and, thus, are marginalised and excluded by mainstream society.
Here, in the heart of Tvind International School Centre, they have an opportunity to experience friendships, an active lifestyle, structured developmental programmes and such annual highlights as travels, cultural events and practical projects.
Future teachers from DNS embrace the care home residents with a warm, friendly and inclusive environment which has a beneficial impact on their personal development.
ITP is a specialised institution that caters for people with extraordinary needs, who are challenged by their personal and social situation in such a way, that they cannot follow the "ordinary structure" of a care home. At ITP things are done the other way around, and their care and activities are tailor made to correspond to their individual needs.
Many of the residents have been rejected from mainstream society and find sanctuary and safety at the campus in Tvind, where they benefit greatly from the open, non-judgemental, fun-loving and caring atmosphere DNS students, teachers and care workers can provide.
The Day School caters for youngsters 16+ with a focus on individual development, community cooperation, and international solidarity.
At this school youngsters from various backgrounds support each other in their education. Even though every student has individual goals of educational achievements and is in control of their learning process, teachers and students make sure to support them along the way.
The community of teachers and students work together to make education exciting and engaging for those who have otherwise given up on traditional schooling.
PTG International Youth College is a boarding school for youngsters between 17 and 25.
Many of the PTG students take the equivalent of A' level exams and prepare themselves for higher education.
It is possible to get a scholarship to the school, and PTG usually has students from all over Europe, who receive a scholarship which makes it possible for them to cover all boarding and school fees.
In return, they contribute with their positive attitude and social skills, which are valuable for the school's environment.
As an alternative college, PTG is known for its international, positive, inclusive environment where students do many practical projects, participate in sports and theatre festivals and organise study travels where they learn from the world by investigating realities of people across the planet.
DNS Teacher Training and PTG Youth College have a lot in common. Besides sharing the community life, we also share our view upon progressive education. Learning by doing, teaching each other, researching and having a unique approach to every student are just some shared features.
Other facilities at Tvind International School Centre
Tvind Climate Centre
This initiative is established as a direct consequence of the heated discussion "What is our action mitigating the effects of a changing climate?" From talks to action, we operate on many levels. Our toilets use little water thanks to vacuum system; Tvindkraft wind turbine awarded with European Solar Prize provides electricity; Solar panels heat water in a sustainable way and provide electricity
Green Shop
The main idea behind Green Shop is to provide a place in Tvind, where people can avoid the word "money" since products in the shop are not for sale, but for exchange. The coin used in the Green Shop is "Common Sense" and that means that the people can take our products and bring us their products, creating a nice, fair and ecological trade.
Garden Farming
As a part of strive towards sustainability, we present to you our garden farming! Greenhouse, 2 large fields and lots of happy chickens make up our school farm. We grow vegetables, fruit trees and berry bushes which supply us with sustainable and ecological products through autumn and, sometimes, even winter. All inhabitants of Tvind International School Centre care for the gardens and harvest the results!
Sports Facilities
A healthy lifestyle is a priority for all the schools in Tvind and therefore we have lots of sports facilities to accommodate the diverse interest of our community. Football field, beach volleyball court, outdoor cross-fit facilities, fitness centre and large sports hall. On the initiative of teachers and students, we have Zumba, volleyball, badminton, crossfit, yoga or any sports activity we find interesting.
Arts & Music Facilities
Creativity is present in all the activities at the campus, but we have special facilities to help artists explore and polish their talents. The music room and recording studio are often occupied by a campus band or just those interesting in mastering music instruments. The art room is full of creative materials for the use of conceptual artists.
Madum Bæk Nature Project
Madum Bæk is a small stream that twists along the northern end of the campus. It is not transformed into a nature trail with diverse plants and elements to enjoy while exploring surroundings. Along the path, you can find public camping shelter with a fireplace and even a tree house!
Mechanical & Green Workshops
Where to learn math, physics, geometry, engineering, carpentry and etc. if not in a workshop? We have a mechanical workshop where students take apart bikes, weld iron art, construct creative furniture and what not. We also have a green workshop where you can find old computers, phones, bikes and electronics to be upgraded or upcycled.
Hot Air Balloon Team Tvind
Students and teachers from "the Villas" enjoy running Hot Air Balloon Team Tvind which has two hot air balloons; an Ultramagic racer (for competitions) and a larger red-and white one for flying with passangers. Every one in a while Tvind and the local town, Ulfborg, host the Danish Championships in hot air ballooning.
"The Villas" is the nick name for the two care homes Botilbuddet på DNS and ITP.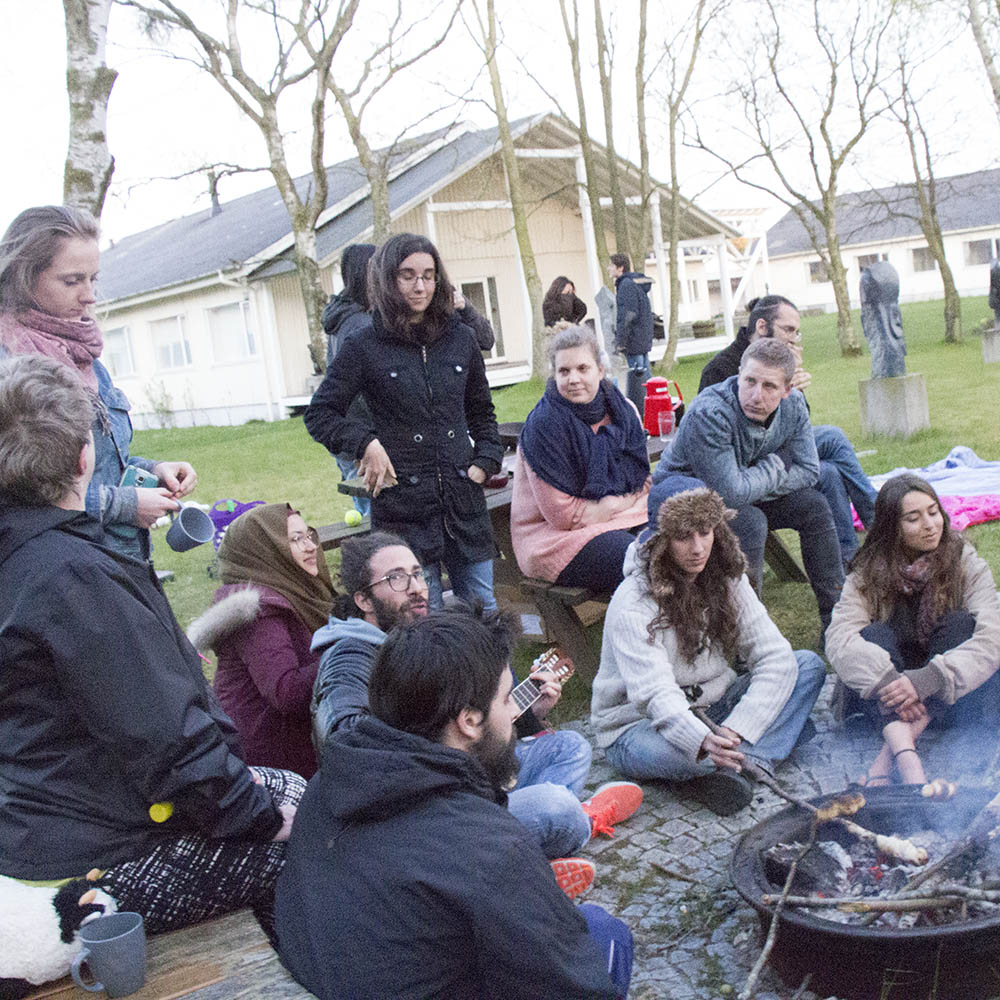 PTG International Youth College provides non-traditional schooling for young people aged 17+.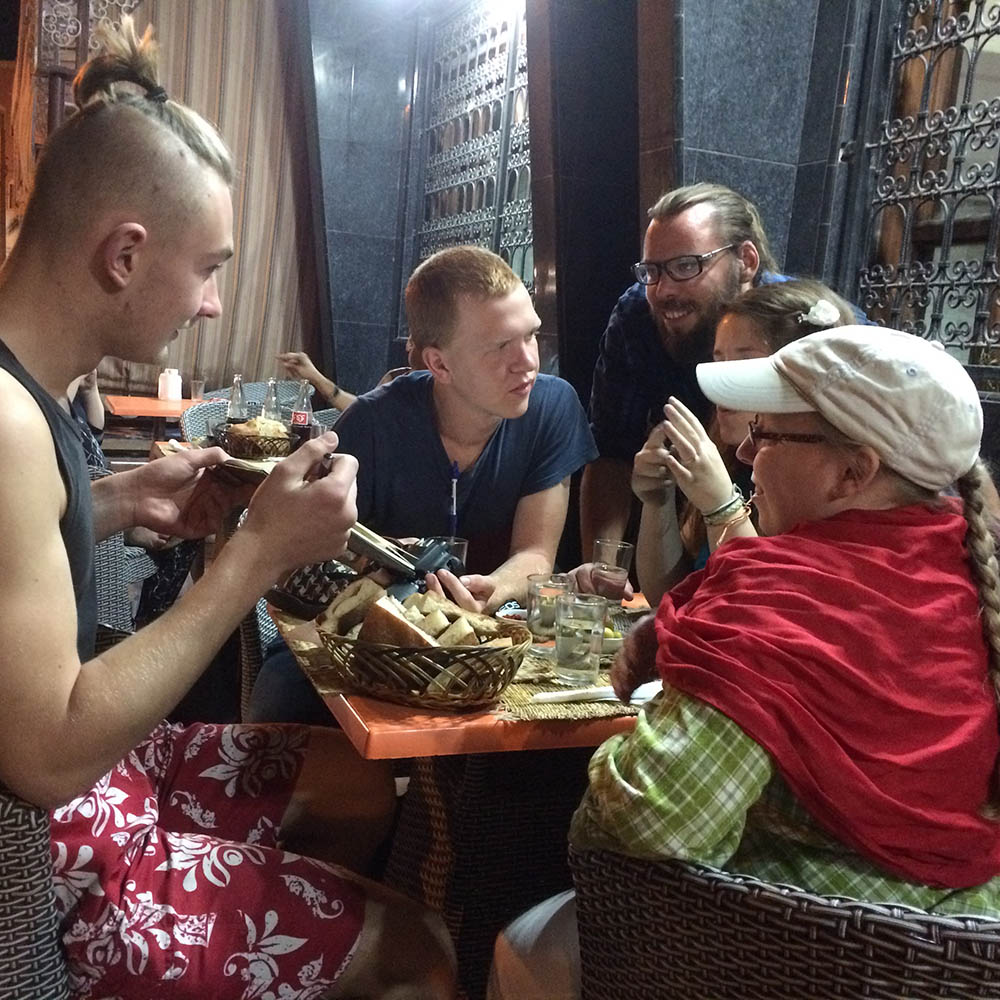 PTG students at COY conference in Marrakech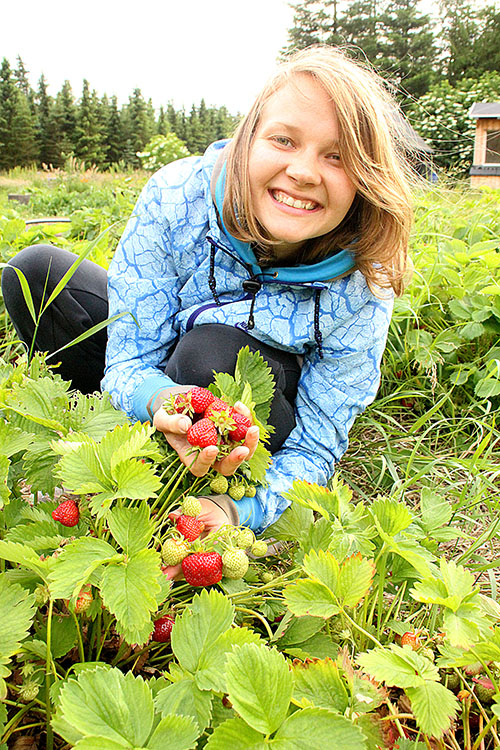 Strawberry fields forever
Campus sports facilities
Full size sportshall
Fitness center
Outdoor crossfit facility
Beach volleyball pitch
Climbing wall
Football field
Good possibilities for walking, running or cycling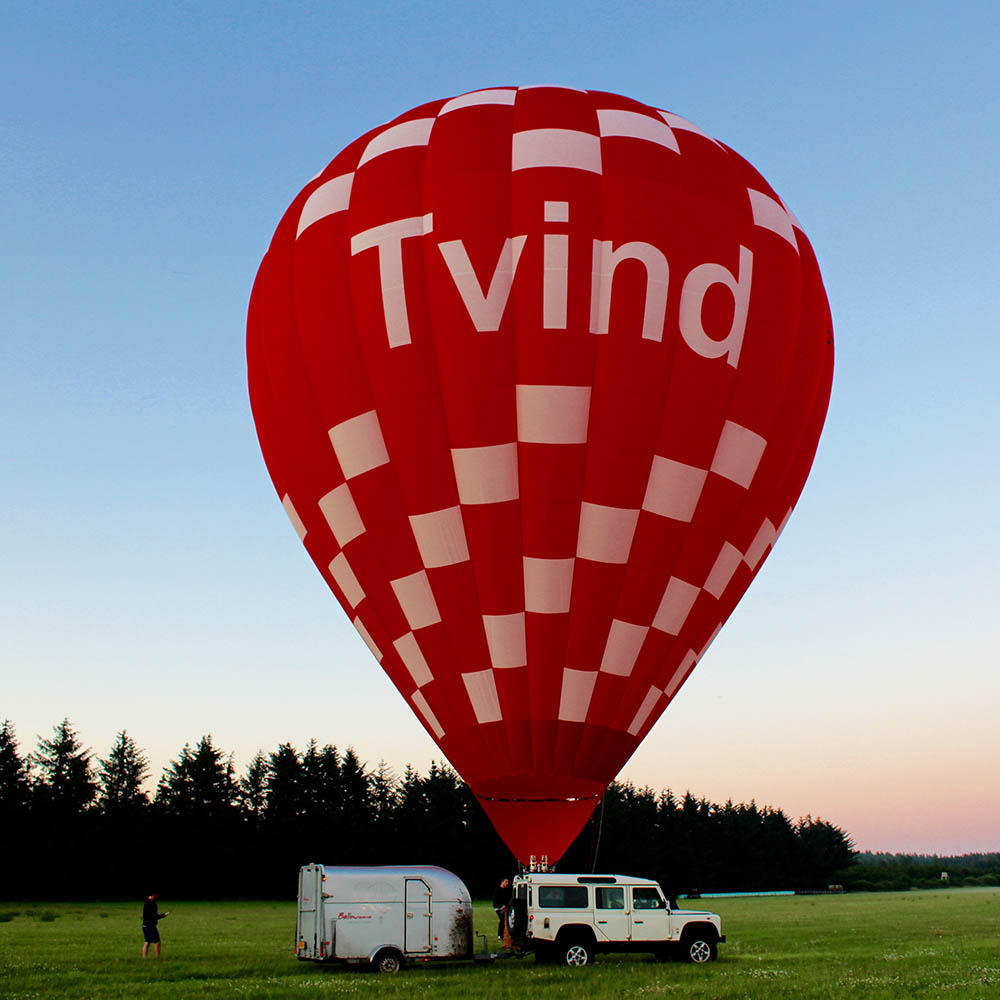 Hot Air Balloon Team Tvind