Volunteer at the Danish Championships in Hot Air Ballooning
Our campus in Tvind will host the Danish Championships and Nordic Open in Hot Air Ballooning for the third time in August 2019. Balloon pilots from Denmark and Sweden will participate during a week of intensive competition. If the weather allows it, there will be flights every morning and every evening.
When?
The Championship will take place 7-10th of August, 2019
The arrival day for volunteers is the 4th of August and departure day is on the 11th of August.
Where?
Tvind International school centre, skorkærvej 8, Ulfborg 6990, Denmark
What kind of help is needed?
Volunteers are needed to prepare the briefing area in the sports hall as well as accommodation facilities.
Volunteers are needed to help with cooking, cleaning, washing dishes and keeping the place nice and tidy. Hot Air Ballooning takes place just after dawn and in the house before sundown, so breakfast is served at 04:00 am. Volunteers in the kitchen team will need to be flexible and accommodating to meet the needs of tired balloon crews.
Volunteers are needed to assist balloon teams as observers of the event.
Volunteers are needed to document the event with photos and films – to be shared on social media.
What does it cost?
Your food and accommodation will be covered throughout your stay. Transportation to get to the event you will have to cover yourself.
What's in it for me?
A lot of fun and many new friends – and valuable experience.
You will be part of the buzz that surrounds an international sports event.
You will receive a document stating what tasks you have undertaken as a volunteer.
You will get to witness and take part of a unique school centre with an inclusive environment.  At our school centre we have teachers in training, challenged youth and people with special needs, all of us are in one way or the other contributing to making this event happen.
Interested?
Click on Apply now and fill the form, we will get back to you with more details and suggest a time for a skype meeting where we would answer any questions and tell more about the event

More events where you can get involved…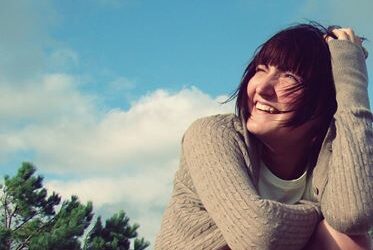 To choose the path of teaching took me some time, I must say. It started on my very first 1st of September, this is the day when the school year starts in Lithuania. I simply loved it. And I am not talking about the lessons and tests, but about all the kinds of people I got to interact with and about the learning process that was happening there, somehow in between lessons most of the time. Though I was in love with the school and Summer holidays always seemed too long of a break, I never thought I will become a teacher. It is now, when I reflect, I see lots of sense in my actions and choices that led me to choose this profession.