Frequently asked questions
Have another question? Please don't hesitate to contact us: info@dns-tvind.dk
Do I need to sit an entrance exam / admission test?
No. Once you have filled out the application form and attended a preparatory weekend you will have an enrolment interview with the DNS Teacher Council.
Do I need to speak English?
You need to speak English fairly well to start the DNS programme. It is an intensive program and communication difficulties will set you back. All course work and exams are held in English.
However, you do not need a certificate of any kind to start the DNS programme.
If you really want to start the programme, and your English is poor, we suggest that you take an English course in your country prior to starting at DNS. If you have the basics and are able to communicate, you will improve during the programme, since English is the common language at DNS.
Can I get a scholarship?
There are no scholarships available. However, if you cannot raise the tuition fee on your own, you can join the Saving Up Pre-Course, where you will be based at DNS and have the opportunity to work in Denmark in order to save up for the cost of the first year of the education.
Am I eligible to join DNS?
Are you 18 years or above?
Do you hold an EU passport?
Have you completed 12 years of school? (Do you have A' level, matura, abitur, bac, HF, lukio of equivalent?)
If you have taken heavy drugs in the past, have you been clean for at least 18 months?
If you have had a serious cannabis smoking habit, have you been clean for at least 18 months?
If you can answer "YES" to all of the above, you are eligible for DNS.
Can I come for a visit?
You are welcome for an informal visit if you wish, to see the campus and the school for yourself.
Please contact info@dns-tvind.dk to book a visit.
Can I volunteer at DNS?
Throughout the year DNS students and teacher arrange a number of events for the general public. If you would  like to come and volunteer for a week to support us, you are welcome to do so. Please contact info@dns-tvind.dk if you are interested.
In 2018 there are the following opportunities:
Peace Justice Conference  on 11 – 13 May
Volunteers needed in the week prior to the conference to prepare the venue, prepare accommodation facilities and cook delicious food. Volunteers will be invited to attend the conference.
Summer Camp on 21 – 28 July
The Summer Camp for young people with different types if challenges is arranged in cooperation with PTG International Youth College – our neighbours on the campus. Volunteers are needed to do activities with participants at the summer camp: sports / music / arts / outdoor activities as well as cooking and cleaning together with the young people.
Danish Championships in Hot Air Ballooning on 6 – 11 August
Volunteers needed in the week prior to the championshipd to prepare the venue, prepare accommodation facilities and cook delicious food, which will be served more or less around the clock, since the flights take place in the early hours of the morning and late at night.
Sports event for 600+ youth and teachers, "Olympics at Tvind" on 1 – 2 September
Volunteers needed in the week prior to the sports event to prepare the pitches and activities, prepare accommodation facilities and cook vast amounts of foods and snacks.
What is the recognition of the DNS programme?
DNS · The Necessary Teacher Training College,  in cooperation with One World University in Mozambique, offers a 3-year teacher training programme ending with a university degree,  "Licentiate of Pedagogy", which is equivalent to a Bachelor of Pedagogy.
Students also receive ECTS points, which you can view at the pages describing the subjects of the curriculum.
You can see the full list of curriculum subjects with their ECTS points here.
What does it cost?
Earning money to pay for the education and for living expenses is an integral part of the DNS programme.  This means that the tuition fee and living expenses for the 2nd and 3rd year are covered by programme elements, such as salaried teaching practice and "Saving Up" periods.
The first year starts with a 4-month study trip to Western Africa. Therefore, students need to earn money to cover the expenses for the first year before the programme starts. Most students do this by joining the Saving Up Pre-Course. Other students already have savings (or are supported by their parents) so they are able to pay tuition for the first year on their own.
The tuition fee for the first year is 60.000 DKK, which is roughly €8.000, which most prospective students can manage to save up in 6 – 12 months, depending on circumstances.
To enrol DNS you need to pay an enrolment fee of €1.000 which covers enrolment expenses.
I am only 16 but I really like the idea of DNS. What can I do?
You can consider joining our neighbour school at the campus, PTG International Youth College. PTG stands for Practical Theoretical Basic Education and is a non-traditional boarding school for young people aged 16+.
There are scholarship opportunities at PTG, and you can also take HF exams which would qualify you to join DNS later.
Quite a few DNS students have attended PTG prior to joining DNS.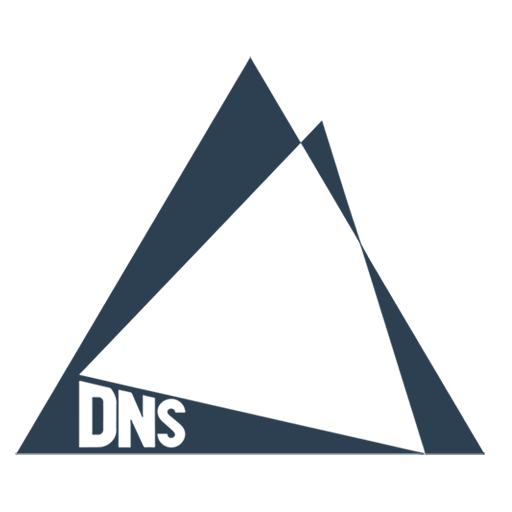 Yr 1: The International Field of Practice
… where your team travels to Africa in your own bus.
Travel overland to Guinea Bissau
Do field investigations
Learn about globalization and capitalism
Share your experiences back in Europe
Yr 2: The European Field of Practice
… where you experience & influence a local community.
Live in a European city with your team
Learn from the working class
Create campaigns to promote sustainability, peace & education in your local community
Yr 3: The School Reality
… wherer you learn the trade of a Teacher.
Teach in a school
Create projects with your students
Learn about pedagogical theories
Hone your skills to become Another Kind of Teacher