Help us host music artists
We are looking for volunteers to help us host a concert. The task mainly consists of hosting the artists who are preparing themselves for a music concert.
The camp starts on the 24th of January and lasts until the 29th. The food and accommodation will be covered by the organisers. You will only need to pay the transport to the campus and back. The camp consists of 20 people from all around Europe with cultural programmes in the evening and preparation time throughout the day.
Check out one of our last concerts
What is the Winter Concert?
The Winter Concert is one of our annual events! It involves professional musicians, dancers and singers from all over the world performing unique compositions on our international stage.
The artists will involve many students and teachers from our school's network in their performances and bring them closer to the world of classical music, traditional dance and contemporary art. Our school centre, Tvind, is home to some care home students with challenging backgrounds. The concert, then, helps to bring a high level of culture to some marginalised parts of society, and to their family and friends. The concert is also open for local residents who can join for free.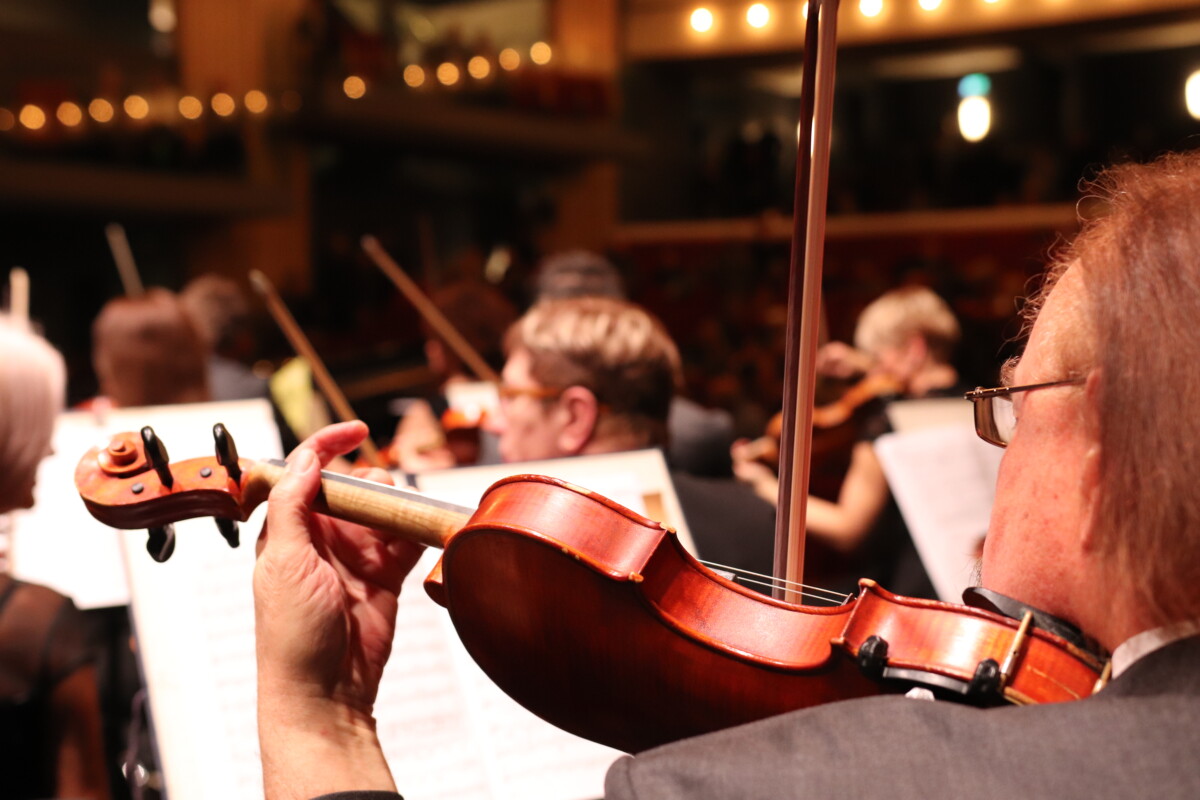 When and where?
January 24 – 29 2023. The 23rd being the arrival day and the 29th or 30th the departure day.
The camp will take place at our campus, Tvind, where the performers will be accommodated; the concert itself will happen at the Musikteatret (concert hall) in Holstebro.
What are the requirements to volunteer with us?
We do not have special requirements – we just ask of you to be ready to be busy and highly motivated! If you are up for that, you are welcome to apply.
What will be your role?
Volunteers are needed to help organise the "rehearsal camp". This entails preparing the concert hall, cooking delicious food, cleaning, washing dishes and keeping the place nice and tidy.
Volunteers are needed to support and host soloists who need personal assistance before and during the concert.
What's in it for me?
A lot of fun and many new friends – and a valuable experience. On top of that:
You will receive food and accommodation.
You will get close to the world of classical music.
You will be able to attend parts of the concert.
You will receive a document stating what tasks you have undertaken as a volunteer.
Interested?
Fill out this form and express your interest, and we will get back to you with more details within 5 days.
Check out one of our last concerts
At the beginning of the camp, we collectively organise and distribute responsibilities.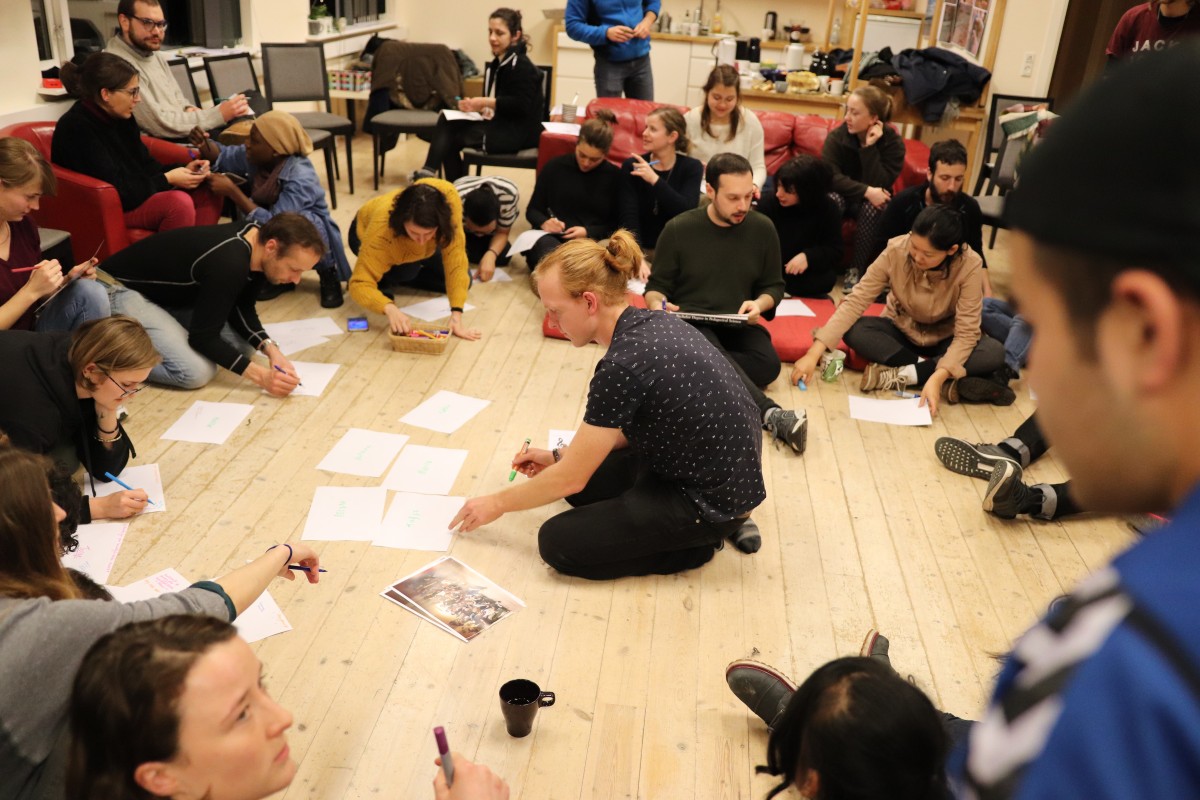 One of the tasks is to make food for the musicians and our community. Another task is to set up stage equipment.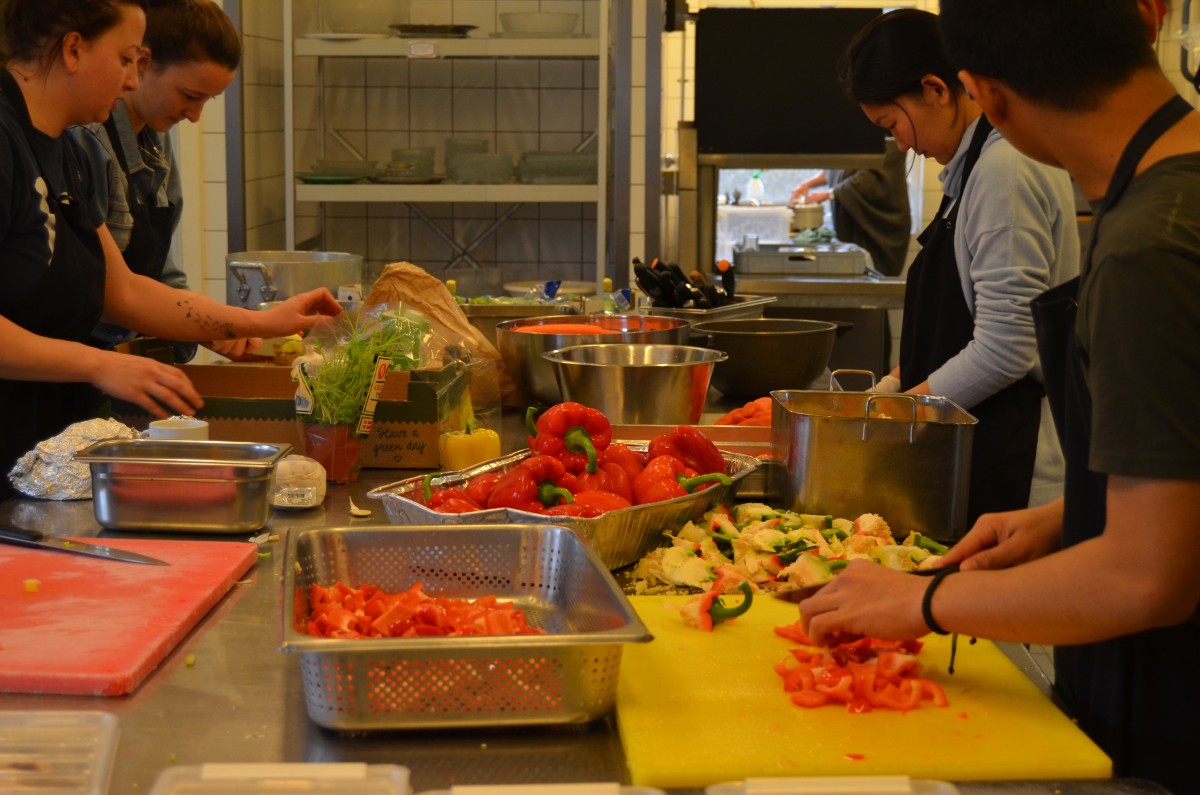 The audience of 2000 people usually includes school children, challenged youth and the people of Holstebro and surrounding areas.