DNS · The Necessary Teacher Training College
Initial teacher training using non-traditional methods · The World is Our Classroom ·
DNS  · The Necessary Teacher Training College provides non-traditional teacher education and offers a 4-year international bachelor in pedagogy in close cooperation with One World University, Mozambique.
The DNS programme combines hands-on experiences with theoretical knowledge, emphasising a learning by doing approach and community living.
The result is progressive teachers who can respond to the challenges of our time across social and cultural divisions, wherever it is needed – and that is everywhere.
Since DNS was established in 1972, over 1.000 teacher graduates have played an important role in bringing equitable quality education to children and youth, as well as developing education and development programmes worldwide.
The World is Our Classroom
Overland study trip across West Africa
Together with the 99%
The Tvind campus is in western Denmark
Community life and common activities
Experiencing and learning from reality
DNS students organise a Peace Justice Conference and other events
Non-traditional teaching and learning
Travel overland to Western Africa
Travel in your own bus to Guinea Bissau
Do field investigations
Learn about globalisation and capitalism
Share your experiences back in Europe
Experience & influence a local community
Live in a European city with your team
Learn from the working class
Create campaigns to promote sustainability, peace & education in your local community
Learn the trade of a Teacher
Teach in a school on Denmark
Create projects with your students
Learn about pedagogical theories
Hone your skills to become a non-traditional teacher
4th Year · The Specialisation Year
Develop social and educational projects with your team mates
Become an expert within your chosen field

Put your skills and knowledge into practice

Implement your own project somewhere in Europe
Frequently Asked Questions
What does it cost?
Earning money to pay for the education and for living expenses is an integral part of the DNS programme.  This means that the tuition fee and living expenses for the 2nd and 3rd year are covered by programme elements, such as salaried teaching practice and "Saving Up" periods.
The first year starts with a 4-month study trip to Western Africa. Therefore, students need to earn money to cover the expenses for the first year before the programme starts. Most students do this by joining the Saving Up Pre-Course. Other students already have savings (or are supported by their parents) so they are able to pay tuition for the first year on their own.
The tuition fee for the first year is 60.000 DKK, which is roughly €8.000, which most prospective students can manage to save up in 6 – 12 months, depending on circumstances.
To enrol DNS you need to pay an enrolment fee of €1.000 which covers enrolment expenses.
What qualifications do I need to join?
Are you 18 years or above?
Do you hold an EU passport?
Have you completed 12 years of school? (Do you have A' level, matura, abitur, bac, HF, lukio of equivalent?)
If you have taken heavy drugs in the past, have you been clean for at least 18 months?
If you have had a serious cannabis smoking habit, have you been clean for at least 18 months?
If you can answer "YES" to all of the above, you are eligible for DNS.
Which languages are used at the college?
English
You need to speak English fairly well to start the DNS programme. It is an intensive program and communication difficulties will set you back. All course work and exams are held in English.
However, you do not need a certificate of any kind to start the DNS programme.
If you really want to start the programme, and your English is poor, we suggest that you take an English course in your country prior to starting at DNS. If you have the basics and are able to communicate, you will improve during the programme, since English is the common language at DNS.
Danish
It is recommended that you also learn basic Danish once you arrive at the college, especially if you wish to work in Denmark.
What is the recognition of the DNS programme?
DNS · The Necessary Teacher Training College,  in cooperation with One World University in Mozambique, offers a 3-year teacher training programme ending with a university degree,  "Licentiate of Pedagogy", which is equivalent to a Bachelor of Pedagogy.
Students also receive ECTS points, which you can view at the pages describing the subjects of the curriculum.
Is it possible to visit the school?
You are welcome for an informal visit if you wish, to see the campus and the school for yourself.
Please contact
 info@dns-tvind.dk 
to book a visit.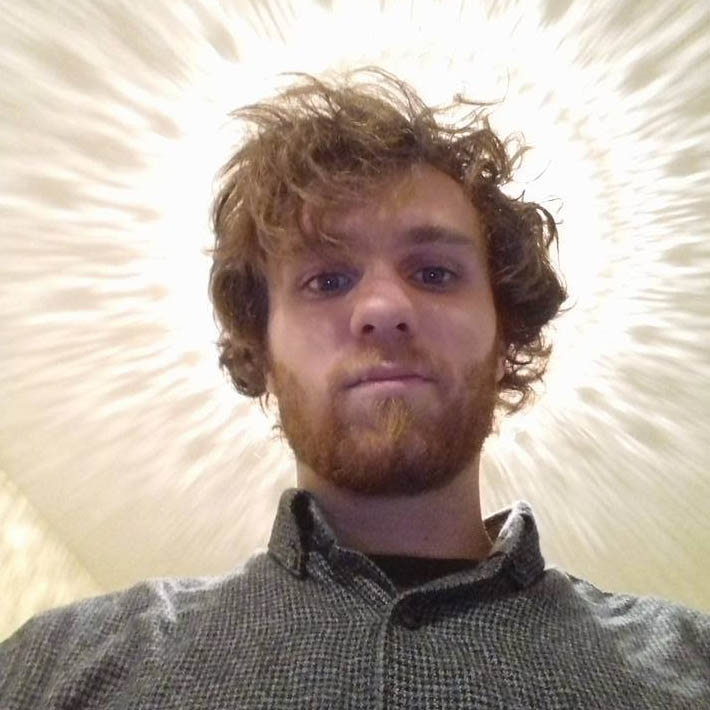 I'm Alex. I'm from the UK.
"It is hard to so say where I think I will go after DNS as three years is a long time and a lot can change in life in such a small period. However, learning is such a great tool and in DNS is the perfect environment to expand the mental horizons in all ways shapes and forms. These skills will be something that I can permanently take with me where ever I go and with a little bit of luck use the skills to help benefit the rest of the world and reach out to people who need the help I can offer."
Would you like to know more? Please don't hesitate to contact us!