1st year: The Global Reality
The aim of The Global Reality is for the students to acquire an extensive knowledge and insight into global, international, and national realities. The firs year is divided into 4 periods, each with their own headlines, aims and content.
The first year has four periods in total:
GETTING READY  · two months of preparations
The Global Reality starts with a two-month preparation period, where the students prepare themselves as a team to travel overland from Denmark to Western Africa. This includes: 
Courses and individual studies focused on social science about the African Continent, cultural geography, international relations, learning techniques, economy, development, research methods, languages, science, and world religions.

Buying and rebuilding a bus into a rolling dorm / classroom / kitchen / library. 

Some students take a driver's license to be able to drive the bus. All students learn about defensive driving and bus mechanics.

Planning the travel including all the practicalities – route, safety, visas, equipment, vaccines etc. 
ON THE ROAD · four months of travelling
Bus travel through Europe, North Africa and the Sahara Desert and further to Western Africa.
In the past years the route in Africa has been: Morocco – Western Sahara – Mauritania – Senegal – Gambia – Sengeal – Guinea Bissau.
On the study trip the students carry out field investigations and learn about the living conditions of the people they meet on their journey. In Guinea Bissau they participate in local projects in cooperation with a DNS teacher training college in Bissau.
The purpose of the study trip is  to establish an authentic understanding of the Global Reality.
BRINGING IT TO THE PUBLIC · four months of sharing
The Global Reality is concluded with a three-month evaluation, production and sharing period. The students use the experiences they have gathered on the study travel to write reports, edit videos, make educational materials, teach and give presentations. 
The students also organise a Peace Justice Conference on the campus, with other partners.
SAVING UP · three months of work
The first year of ends with a three-month period where the students do pedagogical or other work to generate funds for the coming year.
In this way they also gain valuable work experience and contacts.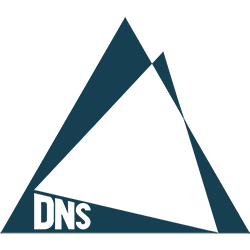 Programme Overview
... where your team travels to Africa in your own bus.
Travel overland to Western Africa
Do field investigations
Learn about globalization and capitalism
Share your experiences back in Europe
2nd year: The European Reality
... where you experience & influence a local community.
Live in a European city with your team
Learn from the working class
Create campaigns to promote sustainability, peace & education in your local community
... where you learn the trade of a teacher.
Teach in a school
Create projects with your students
Learn about pedagogical theories
Hone your skills to become Another Kind of Teacher
4th year: The Specialisation Year
... where you put your skills into practice and take it to the next level.
Develop social and educational projects with your team mates
Become an expert within your chosen field
Put your skills and knowledge into practice, somewhere in Europe