Zero dirham journey
During our bus travel to western Africa in the first year of the education, we get the opportunity to get out of our comfort zones, for real. We're living on a shoe string budget, which forces us to get close to the reality of most people who live their lives in the region. On our way back to Europe after more than 3 months in Western Africa, Simona and I decided to hitch-hike from Agadir to Tangier. Just to squeeze the last bit of adventure of our precious time. And because we had developed into some hard core travellers who needed a new challenge.
by Indrė Bagusinskaite, student at DNS 2016
Some aspects of hitch-hiking
Simona and I set off pretty early, walked not far from where the bus was parked. The car stopped within minutes and it marked one of the most inspiring adventures – a travel from Agadir to Tangier with a goal to not spend a single dirham.
Such open-minded idea can be looked upon in various ways: selfish, foolish, thrilling or enriching. Or all of those at the same time. Selfish, because you are relying on other people, counting on their hospitable culture, offering mainly a conversation and your time in return.
Foolish, as hitchhiking outcome is never predictable, there is no guarantee that you will receive a generous meal or roof above your head for the night. Thrilling, because being irresponsible about the next couple of days and leaving it all up for Destiny to take over, is stimulating and liberating at the same time.
Just taking life as it is, not over-planning, over-thinking, but emerging yourself to the fullest into the unknown. Enriching, as your companions on the journey always have something to reveal, teach and inspire you about.
We hitched through Marrakech, Casablanca, Mohammedia, Rabat, Fes, Chefchaouen, Tetouan, until we finally reached Tangier.
The police. Always the police.
The first strong impression appeared minutes after we set out from Casablanca. Knowing that it's a commercial, industrial, fancy, shiny city, we didn't want to stay there for the night, so we just sat by the road to have a pre-made sandwich from our lunch package, when suddenly, a police car stopped and warned us about the possible dangers in the city.
Moroccans are very protective, especially then it comes to foreigners. Somebody told me that even to host a traveler, the person should have a paper declaring how long she/he will stay, whether they know each other and what purpose is behind the travel. Also, every time, you appear in the city, especially by hitchhiking, you should go to the police station and declare your visit.
Well, with sincere farewells to the police, optioning out all the things mentioned above, we started walking towards the outskirts, when a car stopped. The man was heading to Mohammedia, which was 5 kilometers away. What a shot! Surely, it's not over crowded and has some grass where we could place our tent? Perfect solution!
Funnily enough, the driver was a middle aged, a regular bloke, divorced and a bit socially awkward, especially then we reached the land of Mohammedia, because he just kept repeating: "This is Mohammedia." He would move a bit, and again, drop the same line: "This is Mohammedia."
Adventures in Mohammedia
He left us by the beach, still puzzled about the motives of our expedition and after goodbyes, reached down for his wallet to give us some cash. We refused. "We will find our ways", we said. And it turned out to be quite a lesson.
Thinking to set our camp in between the bushes, we got spooked out by a random man, who must have gazed his eyes upon us and followed with some intentions in mind. Well, we put our little bonfire out, packed the equipment and left, with mugs of smoked tea in our hands.
We started knocking on a few hotels doors, explaining the situation and asking if it's okay to sleep on their lawn. "No, no". We heard some music coming from one bar, so we stepped in. Had a chat with the band leader, they were preparing for the gig tomorrow. Told the story again, but of course, didn't expect much outcome. So, we just started walking through casual streets and suddenly to our amazement, the perfect spot appeared.
It was obviously used by the drunk heads and homeless, but it was in between two walls and a blockhouse in front. A bit of privacy wouldn't be in the way. So here it was: home sweet home. After a nice talk and couple of cigarettes, we were about to crawl into the tent, then somebody sneaked behind us. A guard, apparently. No need to worry. Well, we thought so.
After a while, we received guests with uniforms. Police. In a couple of hours, again. They had such a laugh listening to our story, told in broken French. We were chuckling, that most likely, they found us so entertaining, the whole brigade will come to check on us, just to hear the tale one more time. Luckily, we had no more interruptions during the night and after a good sleep, packed and left towards the next adventure.
Guests are sent from God
I think it's so beautiful to have hitchhiking as a teacher. Not tied to anything, letting yourself loose to embrace the narrowest roads, leading to a full personal exploration. Unfurl with compassion and trust, meeting soul mates on the way, mystical mist of hasty flashbacks of true wander transpiring within every kilometer. It was great to have Simona as a companion, too. I believe you get to know people the best, while traveling with them.
Besides hitchhiking as the main mean of transportation, camping or being hosted by locals, we had a radical idea of how to stuff our bellies. As we were crossing the streets in Rabat, we knew, it was time to shake our sense of comfort once more. We chose a little cozy cafe, serving smoothies, breakfast and some sweet delicacies. One customer was lounging outside, sipping coffee and smoking, having his morning ritual. We started chatting and explained our intentions: to offer our help in exchange of a meal.
He was instantly impressed and immediately told the waitress to bring us some goodies. We were not sure where this was going, especially, when he enthusiastically proposed us to clean his house and stick around.
We gorged ourselves with delicious treats and stepped into his house, ready to grab a mop or scrub the dishes. But we were apprised that it was unnecessary. I felt that probably they would never let a foreigner do so anyways, and received confirmation later, from one of our hosts, that at first newcomers are treated as guests and if they hang around for a couple of days, blend in, can be allowed to help out.
Guests are sacred in Muslim culture, sent from God. So, as a host you better be busy, serving and making sure that all the needs of your guests are met. It reminded me of my mother, who would act the same. When guests were seated, and started to engage in small talk, even though the table was ready, she would still be chopping something in the kitchen, preparing more refreshments, never at ease, making sure to please the guests, that they would have the most relaxing evening ever.
Maybe, some people just do that, despite their religion or culture. In a way, it's even more beautiful. Then, naturally such gestures go along with your values and good heart, not necessarily dictated by the cultural or religious norms. Although, hospitality is something positive without doubt, but in general, looking back through all the families I've visited during the investigations, most of the time, it seemed so brimful, sometimes even fake and uncomfortable. I think the traditions are shifting to a more liberal way as well. Youth is not scared to question the norms and combine Western influence with a package of their heritage.
Discussing Foucault in Rabat
Next surprise unwrapped itself somewhere on the outskirts of Rabat. It filled my heart with joy, that's for certain! We've got picked up by a journalist couple, working for a local newspaper. Rachid and his girlfriend were driving to have lunch with his mother in a nearby town. I've got a hint that it might be for the special occasion of introducing his girlfriend. Well… we ruined it in high class! Rachid invited us to join the meal and we got engaged into a massive conversation about philosophy, psychology, society, anarchy and the norms, genders, Michel Foucault and who not…
Rachid shared his story of having quite liberal views, which sometimes makes him feel or called an outcast. He travels a great deal and has some connections all over, which I guess helps him to not feel so lonely with his open-minded perspective of the world.
Random meetings that change you for ever
While hitchhiking, most likely, you repeat the same story again and again and again. "I am studying at a non-traditional teacher training college… We're on a bus travel to Western Africa…" I always get tempted to create a new narrative or to spice things up a bit. Therefore, I love when you meet somebody, where small talk is not the main driving factor of the journey. When a person knows what's happening outside of his/her own bubble, questions and contemplates, or even provokes you. These kinds of characters remain part of your memory box for a long, long time.
Our next unexpected happening took place in Fes, the oldest, most conservative and definitely very beautiful city. We've got a ride from a guy, who owned a vehicle, which might survive another couple of trips through the rollercoaster, but otherwise, he should contact his insurance. Bless him, but in the end, as we approached Fes, I was not entirely sure if we are speaking the same lingua franca.
It got way too confusing, we've already passed a great deal of the city and of course, he started blabbering something about his village. We got out, a random woman was there, on a sidewalk, maybe he intended to pick her up? Well, a young guy pulled up and asked us what's the matter. That's how we met Mohssin.
It was already pretty late and dark, so we got into the car and he instantly rang up his mom to ask if it's fine to have some guests. Mohssin was amazed about our background and while driving we chatted a bit about religion and stuff. His family was lovely, so kind and cheerful. They bought a piece of land, build a three-floor house, that they could live all together.
On the first floor, his sister lives with her husband and three beautiful daughters. On the second, his mum, brother, grandmother and himself. The third floor is already arranged for him and his future wife. That's where we slept. What generosity! It was quite surreal, knowing, that the furniture wrapped in plastic, with eye-catching wallpaper, all this neat and expensive flat will be called home. Now, just waiting to be unbundled till Mohssin finds the one.
It's been three or four years, since only the breeze makes its presence. Mohssin owns a shop, in a good location, selling traditional women belts, for special occasions. We had a nice dinner, lovely breakfast, pleasant conversations and did a photo shoot with the girls.
The more you give, the more you get?
I was thinking a lot about the concept of "the more you give – the more you get". Of course, the main stimuli shouldn't be the cheeky one, gaining things, just a simple act of sharing and feeling happy making others merry. I always get surprised how while doing kind things, sometimes you fall into troubles.
Like, for example, whilst strolling across streets of Fes, trying to indicate the quickest option to get out of the city, a man stopped (it's always men, have you noticed?) and offered his help. When we reached the end of the city, a regular sight of patrol officers, asking to pull over, appeared. We did. And, of course, they were convinced that the driver needs to pay a fine, as probably there was something wrong with his car. I was feeling very upset. If he didn't give us a ride, he wouldn't have got into unnecessary difficulty. In the end, it was all fine, he made a couple phone calls, but on our journey though Western Africa, I've got the grip of how persistent officers can be.
Since we left the very civilized lands (no offence here) and decided to play around with our route, matters started to get a bit more complicated. We waited and waited. Waited some more. In the middle of nowhere, still close to Fes, what appeared to be the tiniest village on the planet, with a couple of compounds, a shop, a school and a mosque.
It was freezing, harsh winds were bruising our cheeks and we swaddled in all possible pieces of garments we had. Hitchhiking is weird in places like this in Morocco. We walked a bit to keep our blood circulating and to prevent our bodies from turning into ice cubes. A man was standing across the street, just standing there, patiently expecting a lift. We were going out of our heads, waving, showing thumbs up, smiling, cursing – you do plenty of weird things once you are bored. Well, it was all worth it.
We were blessed with a ride together with some school girls, who found us exotic and were giggling, while trying to speak English. We had no idea about the occupation of the driver. He was just picking random people up, dropping them at different places.
Into the masculinity cave
It was getting late. We had no place to sleep, nor something to eat. And again, praise gods, an amazing thing happened. We reached a tea house, by the road, probably, dedicated for travelers to stop by. The driver confidently went in, we followed, mentioning about the inconvenient situation we got ourselves into. "But we've got a tent! Could you please ask the owner, if it's okay for us to stay here a while and later place it close to the tea house?"
Not much of a response, but somehow, we were assured that no matter what, we will be fine. Even though, the place was packed with men. Women never show up in these little gatherings. That's the culture. But I guess, as we are clearly foreigners, such strict rules don't apply.
The TV was on, some Hollywood easy selling, stereotypically romantic movie, then changed to football. Just as to prove the point, this is a cave crammed with masculinity! We got served traditional mint tea. And then… We were told that we could sleep in the prayer room. My whole world shattered. We were speechless. Just flumped on the chair and couldn't believe what happened. Somehow, I gave a lot of meaning to it. On one hand, it's just a room. It has a carpet. It's pretty narrow. With white walls. But on the other hand, it's sacred, it's a place, where people express their devotion to Allah. And us… Who are we? Not even religious or so.
After the customers split up, the door was opened. We took our shoes off. Brought sleeping bags. Thanked as kindly, as one could. Still confused and thrilled, shared our thoughts to one another. In a couple of minutes, somebody was at the door. A man, who we hadn't seen before, was staring at us, we couldn't really read his face. Just guessed he wasn't particularly happy about the sight. He asked us to get out. Another man came, the one, who initiated the idea and who had invited us. They started jabbering relentlessly. We just packed and went outside. It was freezing cold.
We quickly pitched the tent and sneaked in. The men were still fully engaged in their conversation, but didn't say anything to us. Still. I will never, ever, as long as I live forget the intended gesture. All those, preaching about Islam and putting word Muslim together with word terrorism – would you ever invite strangers to your house? To your temple? I was full of rage, especially, knowing what's happening in the US.
The end of the Zero Dirham Journey
We gazed through the window, beautiful landscapes were passing by. Morocco is tremendously gorgeous. We hitched to Chefchaouen, some carpenters brought us there, commanded by the police. Tried to teach us some Arabic. It was quite funny how they kept asking if we are fine. From Chefchaouen, we got a ride straight to Tangier. The women in the car were smoking, chatting all the way through, just after some holidays. In Tangier, we exchanged some words with a former sailor, then went to the cinema to catch some wifi and arranged a meeting spot with our fellow team mates. The zero dirham trip was a blast. Thank you, Simona. It was a hell of an adventure!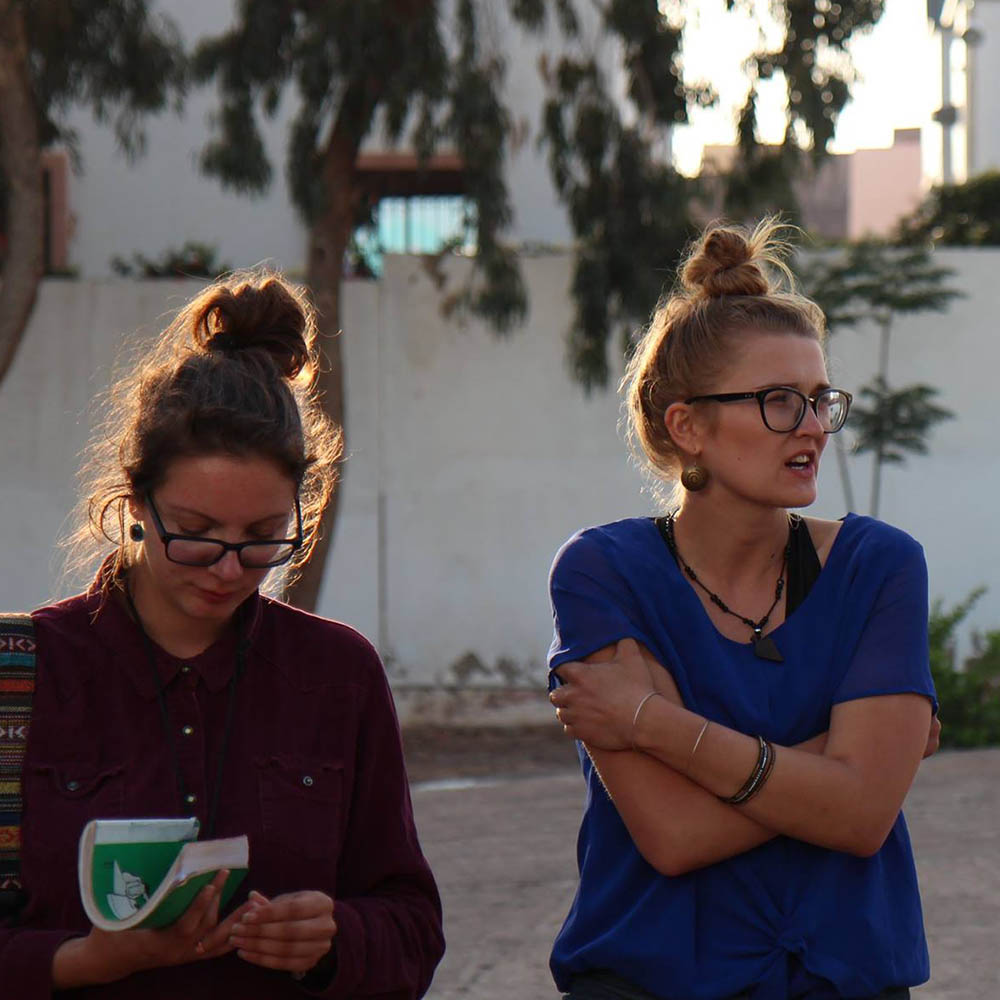 I love when you meet somebody, where small talk is not the main driving factor of the conversation. When a person knows what's happening outside of his/her own bubble, questions and contemplates, or even provokes you. These kinds of characters remain part of your memory box for a long, long time.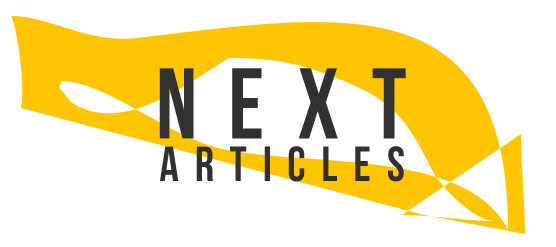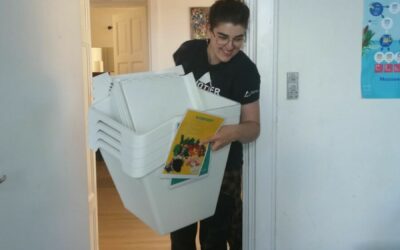 DNS 2017, the senior team, is now finalising one of the last periods of DNS programme: Teaching Practice. Teaching Practice lets us experiment in the reality of the classroom, apply teaching methodologies and most importantly, make mistakes and learn from them. However, teaching practice doesn't end after the lessons. We also contribute to the teaching practice place by being in charge of the programme in the school and initiating a chosen project, our "Footprint".