Scholarships available
Our neighbour at the Tvind campus, PTG International Youth College is a private and independent boarding school for young people ("ungdomshøjskole" in Danish). It is an alternative school where young people from different walks of life and nationalities can study, work and live together. The school caters for people aged 17 – 25 years.
Two-year course in Social Education
Starting in August every year is the Basic Course in Social Education Work – Practical Pedagogy.
It is a two-year course with six modules comprising studies, projects and study trips. At the end of the course, you will be eligible to join the Danish "Pedagogue" education, on the condition that you have passed all relevant exams. "Pedagogue" is the equivalent to "Social education worker" or "care worker" or "nursery teacher".
When and where
This new programme starts in August 2018l.
Host of the programme
PTG · International Youth College
How can I get involved?
If you are aged 16 – 24 and would like to take A' levels as well as gain hands-on experience with social work, this might be an opportunity for you.
Some people have used PTG as stepping stone into DNS – for instance, if they needed more experience or the necessary academic achievements to eligible for DNS.
What's in it for me?
A lot of fun and many new friends – and valuable experience.
Also: You will receive a small salary to cover expenses for food and accommodation.
You will participate in all programme activities free of charge.
You will receive a document stating what experience you have gained.
You have the opportunity to take HF exams  (A' levels).
Interested?
Fill the form below and express your interest, and we will get back to you with more details.
More events where you can get involved…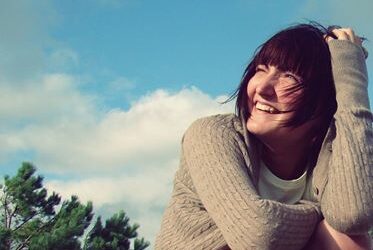 To choose the path of teaching took me some time, I must say. It started on my very first 1st of September, this is the day when the school year starts in Lithuania. I simply loved it. And I am not talking about the lessons and tests, but about all the kinds of people I got to interact with and about the learning process that was happening there, somehow in between lessons most of the time. Though I was in love with the school and Summer holidays always seemed too long of a break, I never thought I will become a teacher. It is now, when I reflect, I see lots of sense in my actions and choices that led me to choose this profession.