Update from the Bus group after 11 days on the road
It's been 11 days now that we left Tvind – Our school centre. And more than 3000 km more in the south. We reached Algeciras yesterday and are going to take the ferry today. We are getting slowly used to the bus life and routine. The first night, all excited we spent near Flensburg at the German border. We woke up with some bread and porridge, which is going to be our more or less daily breakfast for the next months. German roads are rainy and full of cars, trucks, and our yellow bus in the biddle trying to go south.
Our meals and our daily routine depend on the traffic and on our teacher and driver – Jenny. We reached Luxembourg under the snow (only light snow) in the evening of the 18th of November. We kept going south, crossing our 4th country, France. We had to stop in a small village to find a mechanic to refill the oil. We met here Teddy & co. who helped us and showed us a cheap way to reach Bordeaux, avoiding expensive highways.
The next morning we woke up to a white and cold morning, and sun rising up. After some "departemontales" roads and highways, we reached the Spanish border, where we have lost the right mirror.
In Spain we were very lucky to have the possibility to stay in the house of one of our teammates' family. Delia's family welcomed us with a lots of love. They hosted and helped us in Ancín so much, that when it came to say goodbye the bus seemed to be renewed with its new stickers on it, and with its newly placed mirror. They gave us a warm Farewell, many hugs and wishes for a great and safe journey. All of it in Spanish naturally, which the most of us didn't really understand, but we could all feel their good intentions and caring, because the half of the little village came to see our bus departing.
If you didn't have any idea how you can survive on a bus, where you are together with 11 more passengers all days and all nights, this little description could hopefully give you an image about "life on the bus". While some people are reading, singing, playing games, listening to music or talking, others are sleeping of watching movie during the driving hours. The music always help during the late hours to reach our stay place for the night. Our nights are usually spent in truck stops next to tank stations, where we can refill our drinking water, find bathrooms and be safe for the night. We had to repair many things on the bus, such as the storage lockers (very important!).
We enjoy the short breaks when we can escape for 10-15 minutes after a long drive, and then we creatively do some exercises, which are very needed. (May it be running around the bus, doing yoga on a short wall, holding plank on the floor or streching)…
Now that we arrived to the south it was warm enough to be able to  eat outside on the camping chairs.
We stopped for shopping a few times and stopped in mechanic garages 3 times, but the main part of the time was spent by driving on the roads.
And now we are about to leave Europe, let's see how it continues…
Putting up stickers on the bus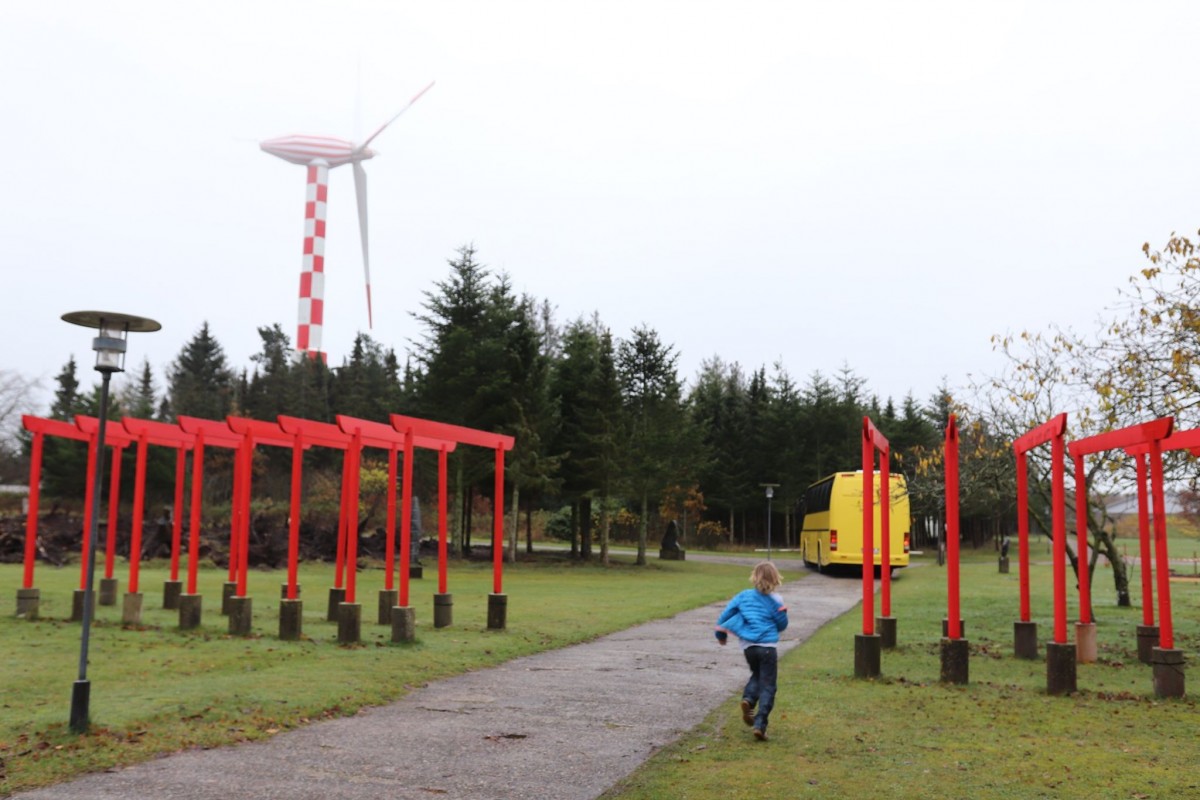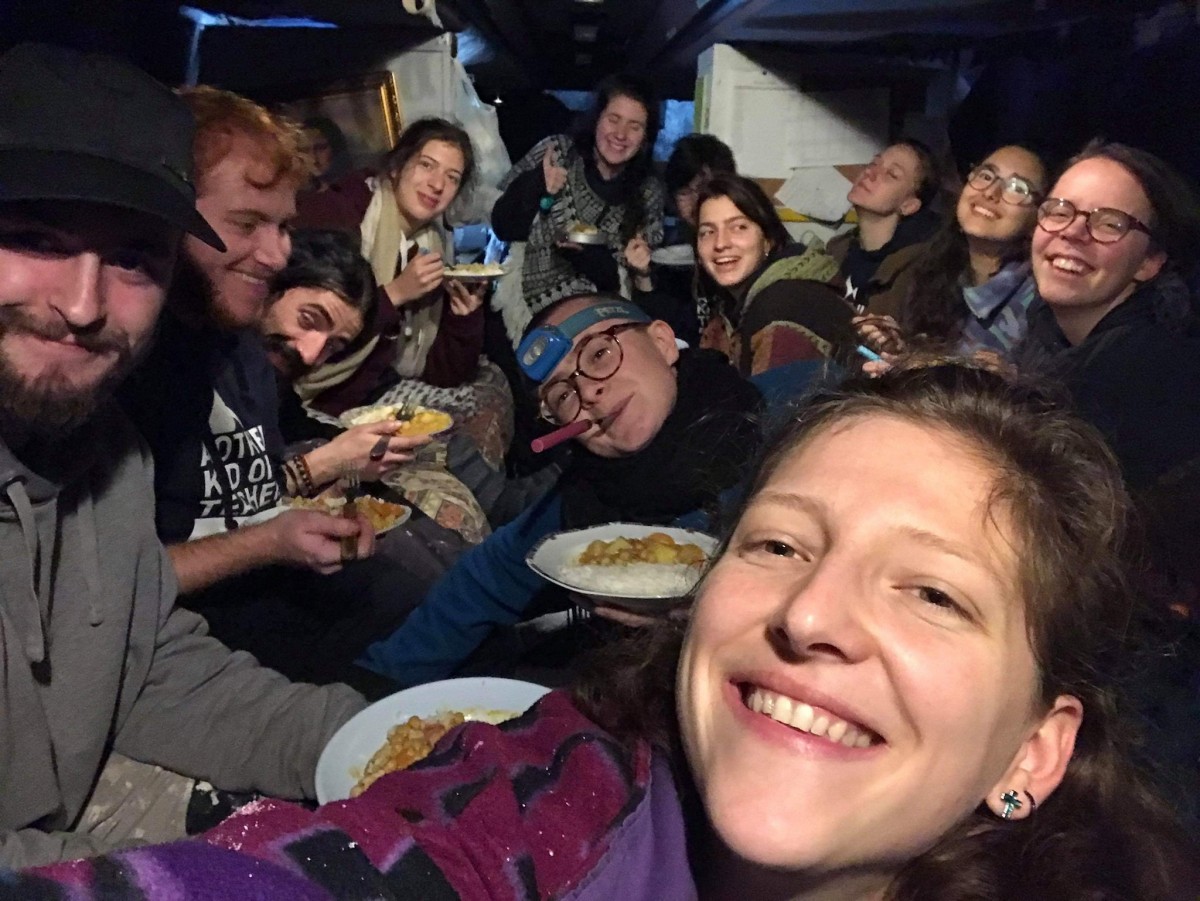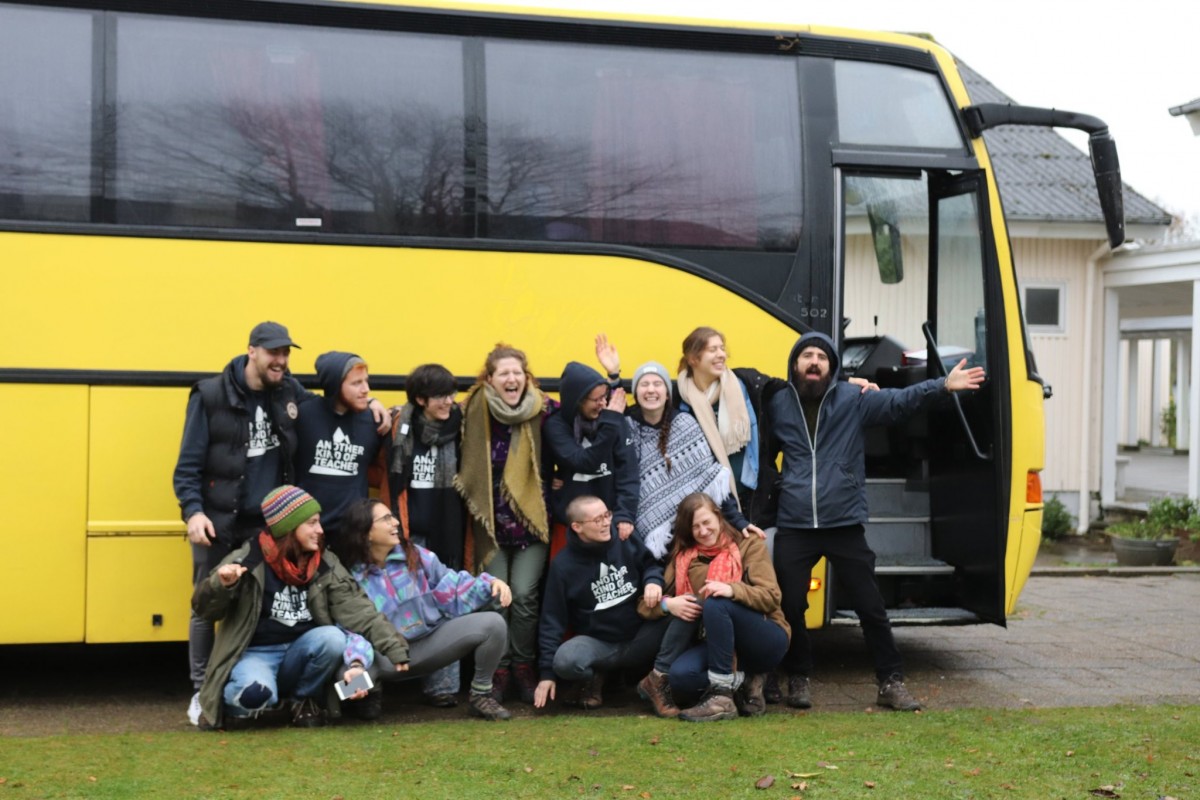 Minutes before the team left