Gabija · DNS 2018
Labukas!
My name is Gabija and I'm an optimistic Lithuanian who likes to sleep and eat cepelinai. Before joining DNS I lived in same little town Visaginas.
I really loved living there because of my friends and unique atmosphere that Visaginas has but it wasn't enough for me – I wanted something else, I wanted more than that. Like Belle from Disney's "Beauty and the Beast" said "There must be more than this provincial life!". And so, before finishing my high school I was sure that I will join DNS – And so I did! With two awesome guys from my hometown we came here to learn and live diffrent lifestyle from what our society expected us to do (finish high school, finish university, get married and work borish job).
I don't usually go out from my comfort zone but if I do I try to do that in a blast and that is one of the reasons why I choose DNS.
The other reasons why I choose DNS is pretty simple – I want to learn about world from diffrent prospective, grow as human being and  become a teacher that changes his students lifes, a teacher whom his students can trust and makes a diffrence. Also, I want to make this world a  better place and I think with help of my team we can do that!
Here is some lyrics from song "Pocketful of sunshine" by Natasha Bedingfield because I have too much time to finish  writing this and I don't really know what to say more.
"I got a pocket, got a pocketful of sunshine.
I got a love, and I know that it's all mine.
Oh, oh whoa
Do what you want, but you're never gonna break me.
Sticks and stones are never gonna shake me.
No, oh whoa
I got a pocket, got a pocketful of sunshine.
I got a love, and I know that it's all mine.
Oh, oh whoa"
SEE YOU AROUND! OR NOT. I DON'T KNOW. LIVE, LAUGH AND EXPLORE THE WORLD, FRIEND.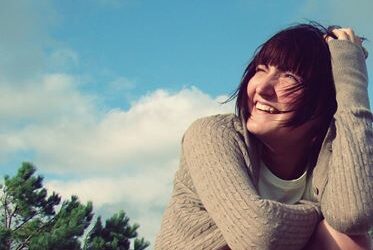 To choose the path of teaching took me some time, I must say. It started on my very first 1st of September, this is the day when the school year starts in Lithuania. I simply loved it. And I am not talking about the lessons and tests, but about all the kinds of people I got to interact with and about the learning process that was happening there, somehow in between lessons most of the time. Though I was in love with the school and Summer holidays always seemed too long of a break, I never thought I will become a teacher. It is now, when I reflect, I see lots of sense in my actions and choices that led me to choose this profession.